If you haven't had a chance to try the new Vanilla Chex cereal, you are missing out!  The kids and I didn't waste any time plowing through the box of cereal once it was opened.

The cereal didn't disappoint!  Each bite was full of vanilla yumminess and wasn't overly sweet.  More about Vanilla Chex:
Gluten-free
No artificial flavors or colors
Delicious, natural vanilla flavoring
Kid-friendly
Made with 10g whole grain per serving
Contains 120 calories and 8g sugar per serving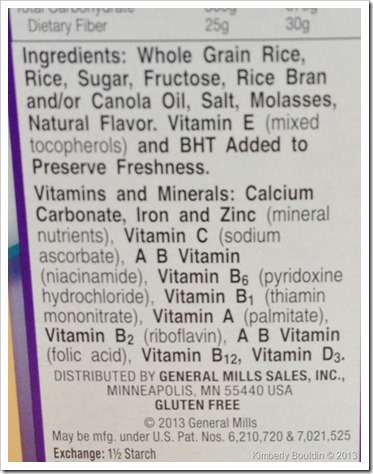 Vanilla Chex joins six other gluten-free Chex varieties: Rice, Corn, Honey Nut, Chocolate, Apple Cinnamon and Cinnamon.  All of the cereals can be found in grocery stores across the US and are priced at $3.39/box.
Now for the fun part…I am giving away 10 boxes of Vanilla Chex!  All you have to do to enter is follow the instructions in the Rafflecopter box below.
*The products mentioned in this blog post, including the coupons for a free box of cereal, were sent to me for review/giveaway purposes.  The thoughts and opinions shared here are mine and have not been influenced by anyone or anything.