Being gluten-free is hard enough as an adult, imagine being a child or teen following the gluten-free diet!  My son, Jon, started the gluten-free diet when he was 10 years old.  He was not pleased about it at the time, nor is he today, 7 years after his diagnosis.  Things like gluten-free cookies and treats make having to follow the diet a more pleasant experience. 
Pillsbury recently debuted a line of gluten-free doughs that includes a chocolate chip cookie dough, so when they asked if I would be interested in sampling the new line and helping to spread the good news, I was thrilled!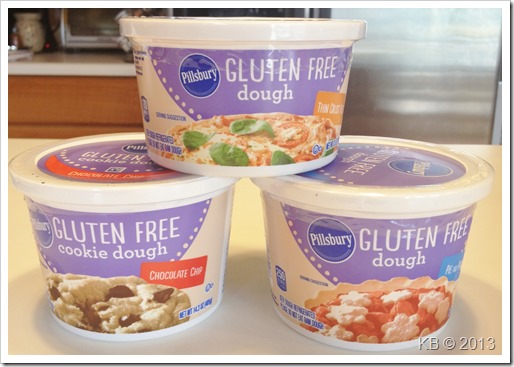 Today my focus on the Pillsbury Gluten-Free Cookie Dough and how simple it is to have warm and gooey chocolate chip cookies straight from the oven anytime you please.  The beauty of this dough is that you can make as many cookies as you want at a time.  Only want a couple of cookies to go with your afternoon coffee or tea?  No problem!  Just scoop out a couple of tablespoons of dough on the the cookie sheet and pop into the oven.  Have unexpected guests stop by?  Bake some cookies to serve as a snack.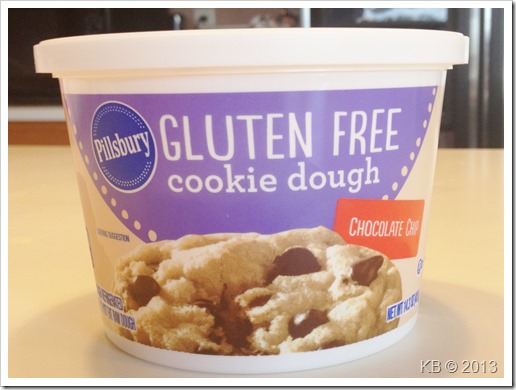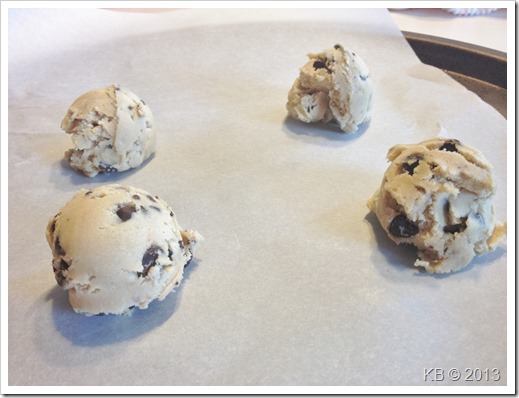 So simple that an older child or teen can make them on their own.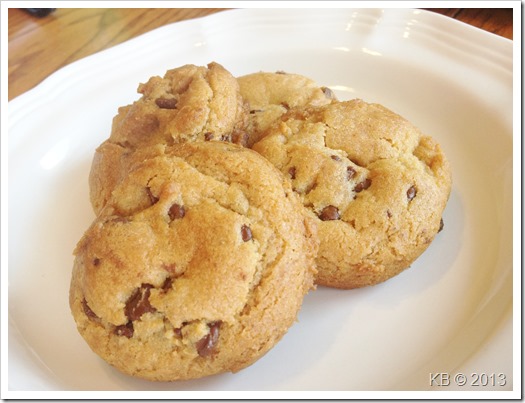 Perfect!  Not just in the way they look, but in the way they taste, too!  We quickly fell in love with these cookies and knowing how easy they are to make, I am sure they will be made frequently. 
I can't wait to try to make these Gluten-Free Chocolate Turtle Bars with the cookie dough.  YUM!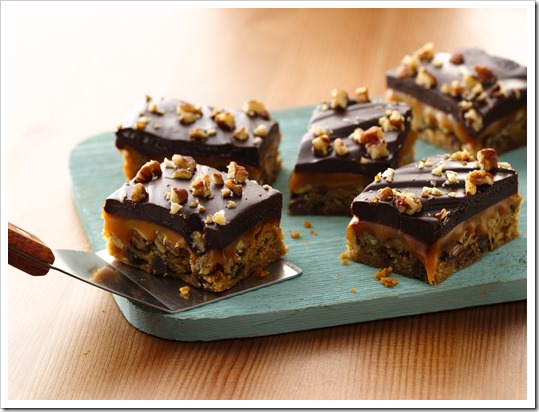 More about the cookie dough, available in the refrigerated aisle:
Chocolate Chip Cookie Dough
•    14.3 oz. tub for easy storage
•    Makes approximately 16 2" cookies
•    Classic Chocolate Chip variety
•    110 calories per serving
Pillsbury Gluten-Free doughs can be found in grocery stores nationwide.  I have seen the products priced between $3.99 – $4.99/tub, which is very reasonable.  Stay tuned for more on the Pillsbury Gluten-Free doughs, including a giveaway for a baking set and coupons for free products. 
Full disclosure: this article is financially supported by Pillsbury®, though the thoughts and opinions shared here are mine and have not been influenced by anyone or anything.