If you haven't heard about the new Larabar ALT, listen up!  The new Larabar ALT bars have 10 grams of protein per bar, making them an ideal way to refuel after a run or workout.  The bars are on sale this week at Meijer stores – 10 bars for $10 and the 11th bar is FREE!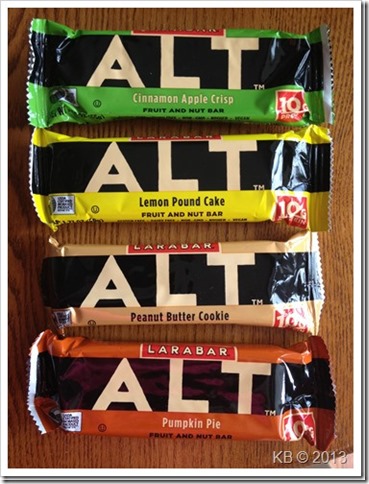 The Lemon Pound Cake and Cinnamon Apple Crisp are my favorites. 
---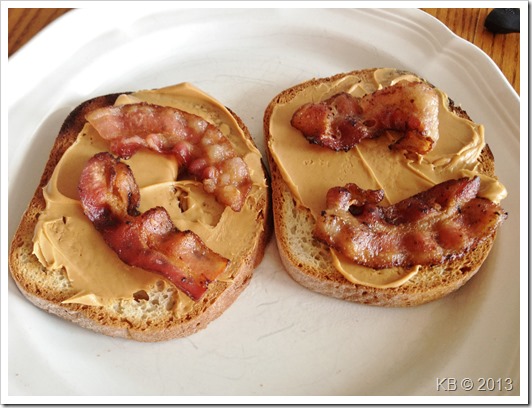 Yeah, I did.  I came home from my run and Aaron had cooked some bacon, which smelled heavenly!  I really wanted peanut butter toast, so I combined the two.  Yeah, not sure why I waited so long to try this combo. 
---
Word on the street
is that Nabisco has come out with Gluten-Free Rice Thins in three varieties: Original, White Cheddar and Sea Salt & Pepper. 
Have you seen or tried the new crackers
?  I plan on keeping my eyes peeled and will make sure to let you know my thoughts. 
---
Tastefully Simple
will be offering 4 gluten-free products this fall.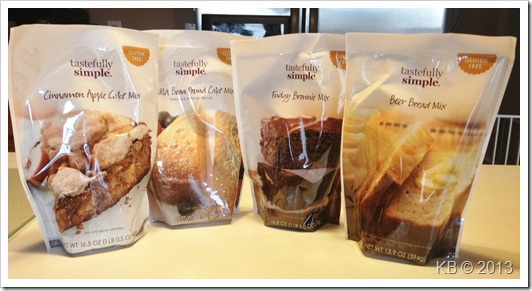 More info, including reviews, coming soon!
Happy Thursday!