This post is sponsored by Pillsbury.  All opinions are my own.
Many people think fruit or dessert pie when they hear "pie dough".  Why not a savory or dinner pie?  My Mom's Beef Pot Pie is out of this world and one of my favorite childhood dishes.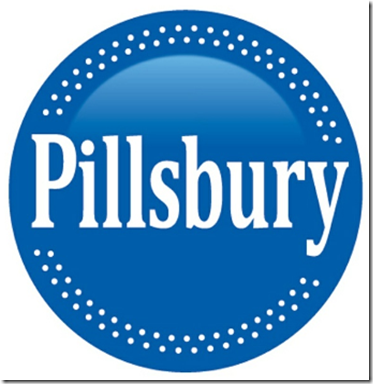 Pillsbury's new Gluten-Free Pie Dough is the perfect way to help simplify this dinner by removing the work of making a dough from scratch.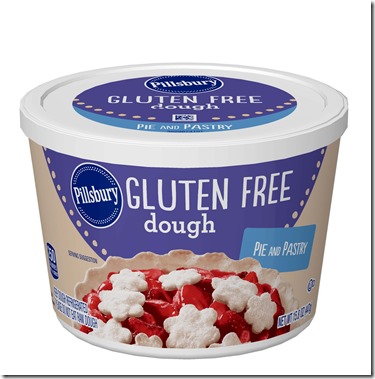 The use of the pressure cooker to cook the beef stew meat, further simplifies the meal by producing a wonderfully tender end product that would take hours to cook any other way. 
Beef Pot Pie

1.25 lbs beef stew meat
1 lb carrots, cut to bite size pieces
4 medium potatoes, peeled & cut to bite size pieces
4 stalks celery, cut to bite size pieces
1 medium onion, chopped
2 TBSP Kitchen Bouquet
3 TBSP Cornstarch
2 TBSP Vegetable Oil
3 cups water total, divided
1 10oz box package frozen mixed vegetables
Salt & Pepper, to taste
Thyme or Marjoram, to taste, approx. 1 tsp

1. Cut beef into bite size pieces. Heat oil in pressure cooker; brown meat. Remove meat from pressure cooker to insert cooking platform/basket; add ½ cup water and add beef to basket. Seal pressure cooker and cook for 10 minutes after rocker/pressure is reached.
2. Cool pressure cooker to remove lid. Add all veggies (including frozen ones), salt & pepper, add another ½ cup water; seal pressure cooker, bring to pressure, cook 5 minutes. Cool pressure cooker to remove lid.
3. Dump basket of food back into pressure cooker pot.
4. In gravy shaker add 2 cups cold water, 3 TBSP cornstarch, thyme or marjoram & Kitchen Bouquet and shake well.
5. Bring pressure cooker to boil then add cornstarch solution. Stir until boiling & thickened. Taste, add more seasonings if necessary.
6. Pour into prepared pie crust, careful not to overfill.  Use extra filling as beef stew.
7. Top with remaining crust
8. Bake at 350 for 30 – 40 minutes or until crust is nicely browned.
Don't forget Pillsbury also offers Gluten-Free Cookie Dough and Gluten-Free Thin Crust Pizza Dough in their new line-up.  Head on over to this post to enter to win this premium baking set to use with the new gluten-free doughs.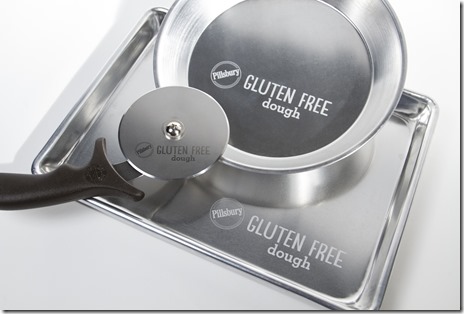 If a sweet fruit pie is more up your alley, be sure to check out this Caramel Apple Pie recipe from Pillsbury.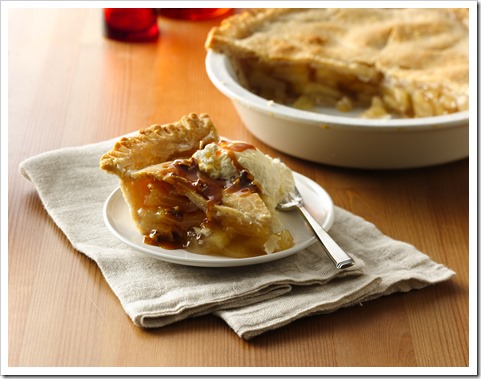 Coupons for the new Pillsbury Gluten-Free Doughs can be found on the website.  If you are having trouble finding the dough in your area, make sure to check the product locator to see where you can find it. Don't forget to enter to win the premium baking set if you haven't done so yet! 
Full disclosure: this article is financially supported by Pillsbury®