It's no secret…heading back-to-school on the gluten-free diet can be tough.  It doesn't matter if your child has been following the gluten-free diet for a while now or not, a new school year brings new friends and new explanations.  Udi's Gluten-Free helps make that transition a little easier with their kid-friendly gluten-free foods.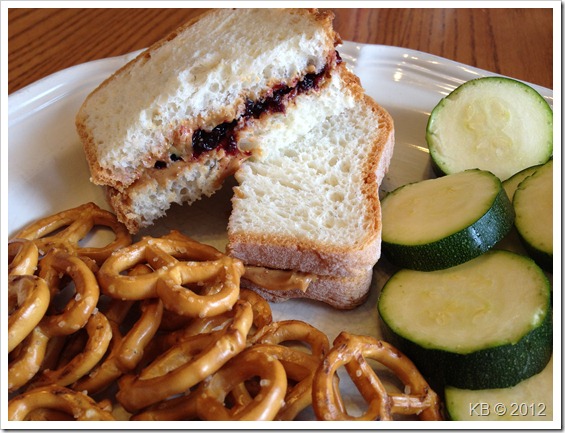 Udi's White Sandwich bread is perfect for PB & J sandwiches!  The bread doesn't require toasting and won't get soggy as long as you spread the bread (both sides) with peanut butter before the jelly.  PB & J not a fan favorite in your house?  No worries, deli meat and cheese on Udi's bread holds up just as well. 
Udi's Ancient Grain Crisps are perfect to pair with a sandwich and travel well in a Ziplock bag.  If your kids will eat raw carrots, celery or zucchini, consider packing those along with some ranch dip, too.  Younger kids will follow the "rule" that the veggies have to be eaten before the chips.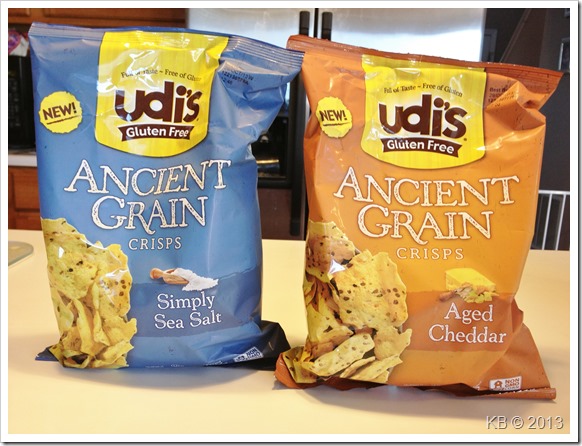 Last, but not least, cookies and brownies.  Having to eat gluten-free doesn't mean going without the fun foods all of the other kids have.  Nope!  Udi's Gluten-Free offers a wide variety of cookies and brownies…there is sure to be something for everyone.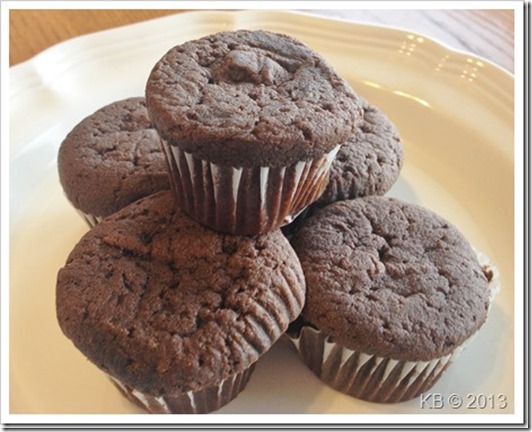 We love the Brownie Bites…they hold up very well in the lunch box and are sure to pique the interest of the other kids at the lunch table. 
Elementary school kids or older kids that stay after school for sports may need a snack to help get them through the day.  Udi's Granola Bars are perfect for snack time!  There are three different varieties…Chocolate Chip, Cranberry Almond and Ancient Grain.  They all travel well, but the Chocolate Chips do melt if they are stored in a hot environment.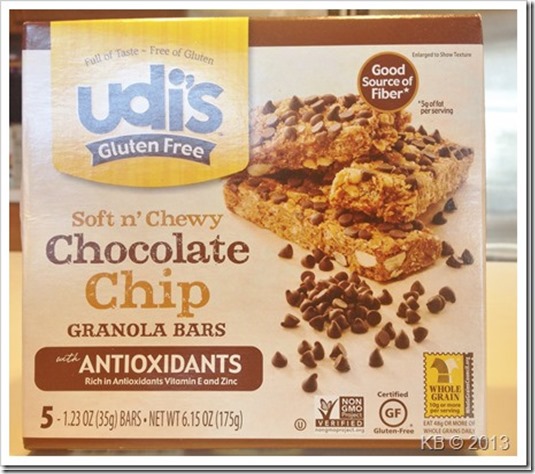 Do you send Udi's Gluten-Free products to school with your kids?  Do you pack the products for your own lunch?  What is your favorite Udi's Gluten-Free product?
*The products mentioned in this blog post were sent to me free of charge for review purposes.  The thoughts and opinions shared here are mine and have not been influenced by anyone or anything.