Here we are…September 30th.  The year has flown by!  The weather in Columbus is just about perfect right now…cool in the mornings and mid-high 70s by the end of the day.  Days like this are meant for spending time outside, whether it's running or pedaling the Cycle Tavern.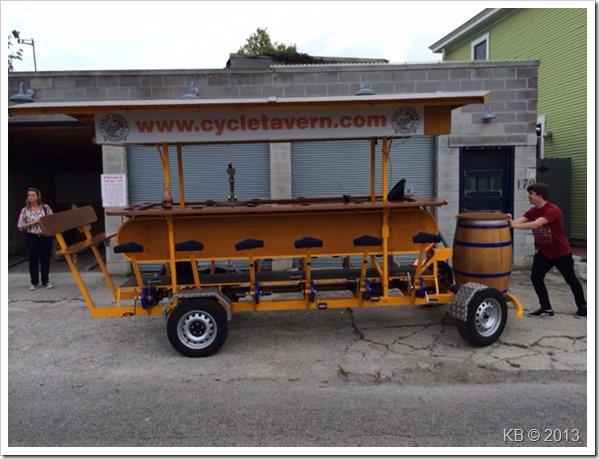 Tell me that doesn't look like fun!  We had a blast bar hopping on the pedal bike!  Unfortunately the law in Columbus prohibits alcohol consumption on the pedal bike, but that didn't stop us from having fun.  We pedaled to 4 different local bars in the Short North area.  I highly recommend this activity if you have the opportunity.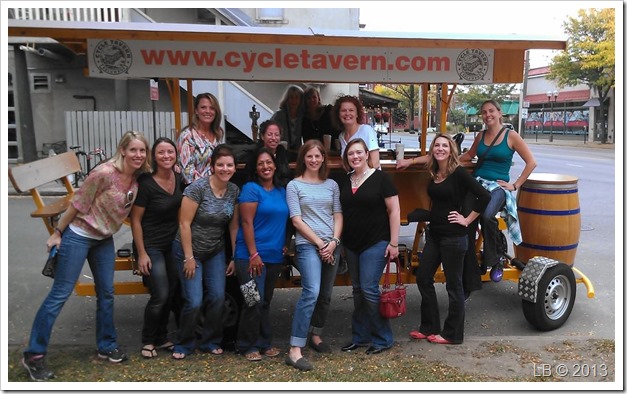 ---
Monday – Rotisserie chicken, brown rice pasta w/Alfredo and salad
Tuesday – Soft tacos, black beans, corn and salad
Wednesday – Burgers, sweet potato puffs and salad
Thursday – Grilled Italian chicken, coconut baked brown rice, broccoli and salad
Friday – Make your own pizza and salad
Saturday – Take ou
---
Weekly Recap
Girl Scouts are rolling out a Gluten-Free Chocolate Chip Shortbread Cookie in select test markets.
Larabar introduces 2 seasonal fall flavors.
Review: Fruit Bliss Health Snacks
Udi's Gluten-Free to the rescue.
Have a great week!
Kim