Today is my last day as a Verizon Voices Health & Fitness participant and I wanted to take a moment to share some final thoughts.  First, I want to thank Verizon for such a wonderful experience!  I truly enjoyed being able to try several products that I may have never picked up otherwise. 
The other day I recapped the three devices I have been able to try out over the past 6 months and my favorite device of the 3 would have to be the Motorola Droid Razr HD because of the battery life.  Using an iPhone for the past couple of years and struggling recently with battery life really made me appreciate this.  The Razr HD claims to last 24 hours and while I think that depends on usage, it certainly surpasses the iPhone in that aspect.  If you are someone who is always on the go without access to charge your smart phone, look into the Motorola Droid Razr HD.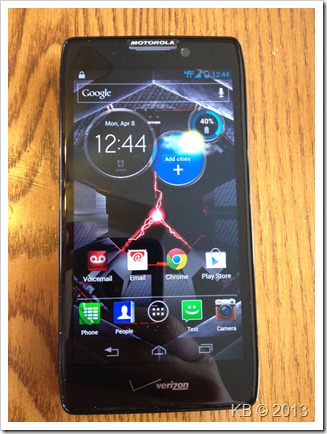 ---
A couple of weeks back I was invited to attend a webinar about the new Verizon Edge program.  The new program allows you go get a brand new 4G LTE phone when you want it, without upgrade fees, contracts or down payment.  To find out more about the Verizon Edge program, visit the
Verizon website
.   This program is perfect for those who love new technology and can't wait for the next best thing. 
*Disclosure: I am participating in the Verizon Health and Fitness Voices program and have been provided with a wireless device, FitBit One, Verizon Gift Card, Samsung Galaxy 2 10.1 and six months of service in exchange for my honest opinions about the products.