Only 6 days to the Nationwide Columbus Marathon & Half Marathon.  This will be my 4th time running the half and I can't wait!  There is such an amazing atmosphere and crowd support throughout the entire city during the race.  This is one race that I don't bother with headphones/music…I simply enjoy the sound of my surroundings which includes runner chatter, cheers from the crowd and bands along the course.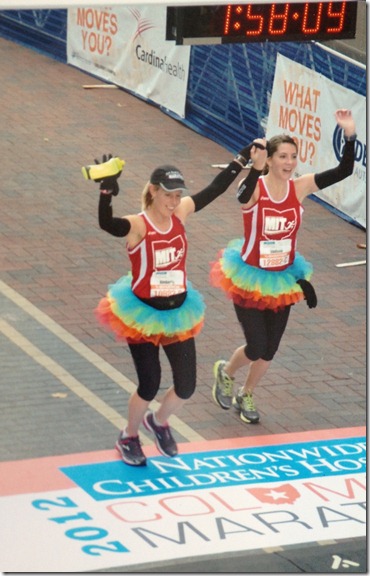 Last year's race. 
---
Monday – Burgers,
baked steak fries
and salad
Tuesday – Turkey tacos, black beans, corn and salad
Wednesday – Take out or leftovers
Thursday – Baked Ziti and salad
Friday – Make your own pizza and salad <—trying out a new crust
Saturday – Chipotle (my pre-long run meal)
---
Weekly Recap:
Syder's of Hanover gets a new look & adds new gluten-free flavors
SO Delicious brings back Pumpkin Spice Coconut Milk
Gluten-Free Living Conference 2014 in Orlando, FL
Simple Gluten-Free Pasta Salad
Have a great week!
Kim