The holidays are right around the corner.  You can deny it all you want, it won't stop it from happening.  Instead of dreading the holidays and all of the meals that come along with them, try embracing them.  I have been there…navigating the holidays gluten-free can be challenging, but knowledge is power, right?  Plan and prepare.  Feel empowered. 
Raisin Rack has the largest selection of gluten-free food in Ohio.  Where else can you browse three large aisles of gluten-free products?  I don't think there is anything they don't carry!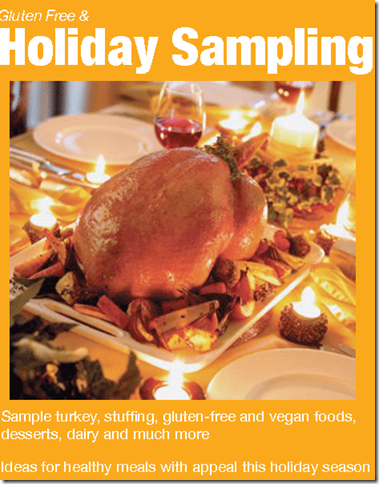 The Holiday Sampling takes place this coming Saturday:
Saturday, October 26, 2013

10:30 AM – 1:30 PM

Westerville and Canton stores
If you live in the Canton or Columbus area, make sure to take advantage of this Holiday Sampling day if you can. This is a great way to taste some phenomenal gluten-free products and get ahead of the game.  Gluten-free doesn't have to be taste-free!