Busy week ahead.  The kids are only in school for two days, snow is on the way and my mom arrives tomorrow!  Getting ready for the holiday isn't just about cooking and/or baking, it involves cleaning.  The quickest way to plow through chores is to divide and conquer.  I wanted to make it fair, so I used my empty Glutino Instant Baking Mix container to hold folded up slips of paper with different chores written on them.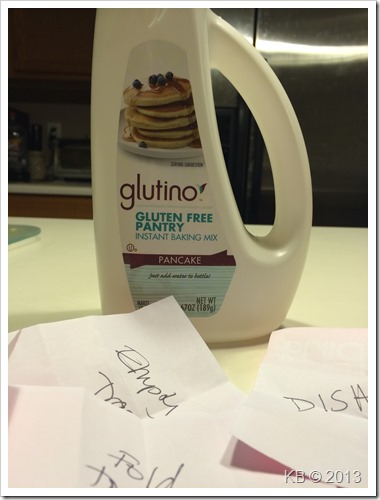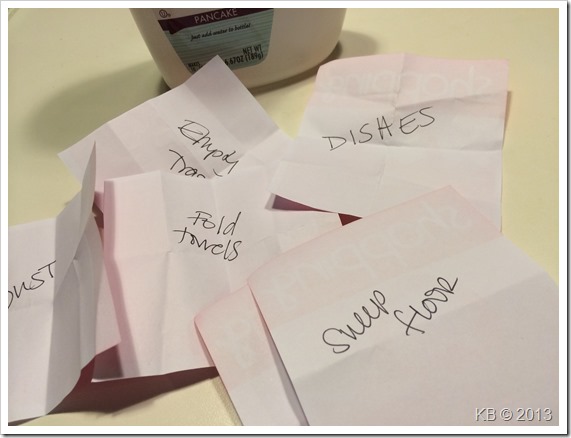 It's the luck of the draw!
---
Monday – Spaghetti with marinara and salad
Tuesday – Pot roast, potatoes, carrots and salad
Wednesday – Leftovers or take-out
Thursday – Turkey, stuffing, potatoes, salad, cranberry sauce, pumpkin pie and carrot cake
Friday – leftovers
Saturday – Turkey pasta Alfredo and salad
---
Weekly Recap
Review: Sam Mill's Gluten-Free Chocolate Chip Granola Bar
New Holiday products from Glutino & Dr. Lucy's
Have a great week!
Kim