Welcome to the second week of December! Our weather has been more like January with snow and ice storms.  Kids had their first snow day last Friday and mom got to run on the snowy trail early Saturday with some friends.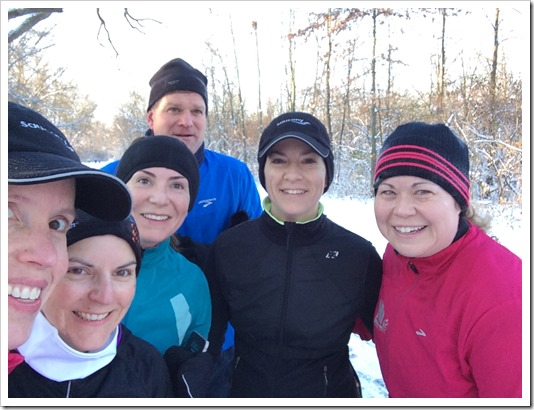 What a great day for a run!!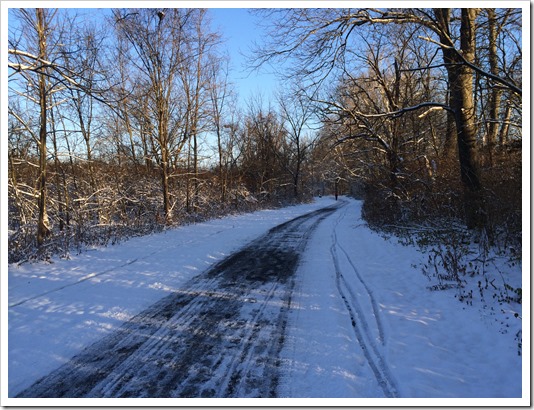 What is that saying?  "There is no such thing as bad weather, only inappropriate clothing."
---
Weekly Menu:
Monday – Take-out <—-Stellar way to start the week, huh?
Tuesday – Turkey tacos, black beans, corn and salad
Wednesday – Spaghetti with meat sauce, salad and gluten-free garlic bread
Thursday – Pot roast, potatoes, carrots and salad
Friday – Make your own pizza and salad
Saturday – Leftovers or take-out after hockey
---
Weekly Recap:
Last day to enter the Soy Protein Giveaway
Review: Pretzel Perfection Peppermint Clusters <—Great gift idea!
The CeliAction Study – Take Action Against Celiac Disease
Have you finished Christmas shopping?  Not me.  I am a slacker!
Have a great week!
Kim