Ian's Natural Foods is one brand I know that we can count on to bring us quality gluten-free products. Not only do they offer gluten-free products, but those products are also often free of many of the other top allergens. In addition to offering a wide variety of foods in mainstream grocery stores, Ian's also has a product line that meets all nutrition standards for the National School Lunch Program.
We recently had the opportunity to sample some of the newer products in the Ian's line-up.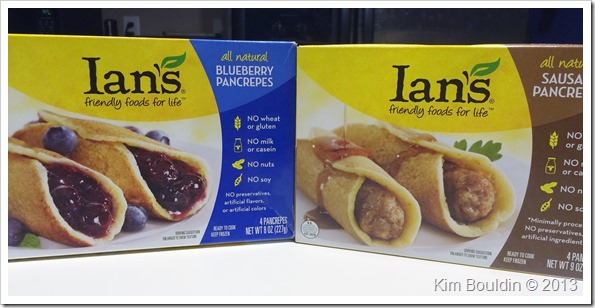 Ian's Pancrepes are a unique breakfast idea sure to put a smile on your face.  It's won't be hard to be a morning person after you try these!  My heart lies with the Blueberry Pancrepes, while Jon prefers the Sausage Pancrepes.  In addition to being gluten-free the Pancrepes are also free of milk/casein, nuts and soy.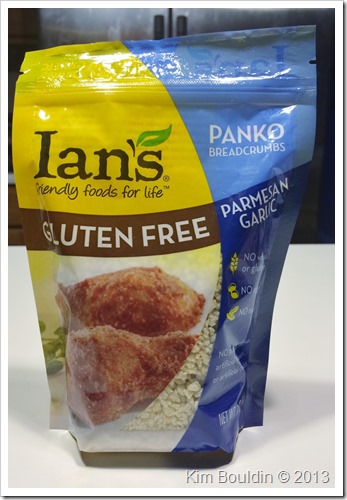 Ian's Parmesan Garlic Panko Breadcrumbs are free of gluten, eggs and nuts.  They are great for adding a great crunch to chicken fingers without frying, making them a much healthier option!
Ian's products can be found in grocery stores across the US.
Have you tried these new products from Ian's?  Do you have a favorite Ian's product?  Leave a comment below and I'll pick one lucky reader to receive a free product coupon from Ian's Natural Foods.  *Comments will be open until 12:01 AM EST on December 17, 2013. 
*The products mentioned in this post and free product were supplied courtesy of Ian's Natural Foods for review purposes.  The thoughts and opinions shared here are mine and have not been influenced by anyone or anything.