Welcome to the last week of January. I'd like to thank Mother Nature for reminding us it is winter.  I tolerate cold decently until it gets below 20.  After that, I whine and moan about cold toes and frozen noses. Tomorrow the wind chill is predicted to be -25 to -35  Sounds fun, huh?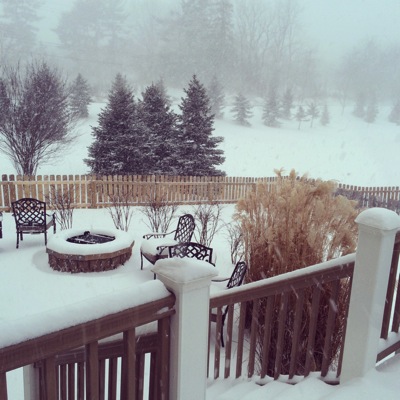 Pretty, but I am ready for some warmer temps.
The menu plan for this week:
Monday – Ribeye, baked potato and steamed broccoli

Tuesday – Pot roast, potatoes and carrots (crock pot)

Wednesday – Leftovers

Thursday – Chicken fettuccine Alfredo with salad

Friday – Make your own pizza night and salad

Saturday – Take-out
Week in Review:
GFCO: Recall of sorts on two Boulder Canyon products that contain malt vinegar.  Those products include MALT VINEGAR AND SEA SALT, WAVY POTATO CHIPS , KETTLE COOKED IN 100% AVOCADO OIL and MALT VINEGAR AND SEA SALT KETTLE CHIPS.
Review: Glutino Honey Mustard Pretzels
The Melting Pot – Gluten-Free Review