It has been a long time since I have made a pot roast in this house. When Hannah was little, I would make it all of the time because it was easy to toss into the crock pot and forget about it for the rest of the day. After having it weekly for close to a year, the family grew tired of it and no one, except me, liked the potatoes and carrots cooked along with the roast in the pot.  
I bought a roast on sale to make a pot roast a few weeks back. When the kids and hubby first heard of my plan, they weren't too pleased, but unless they want to make dinner themselves, they will eat what is served. In hopes of winning them over, I decided to cook only the roast in the crock pot and make mashed potatoes and steamed carrots to go on the side.  
I seasoned my roast with sea salt and pepper and browned on both side in a hot pan with a touch of olive oil.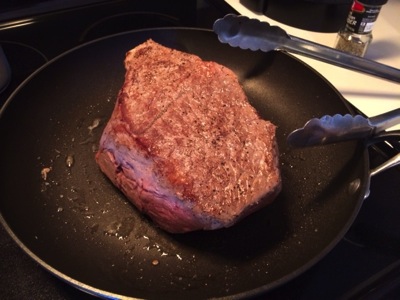 After the roast is seared on both sides, simply place it in the crock pot into roughly 2 cups of liquid. This time I used Pacific Simply Stock (vegetable) + water, but I have used all water in the past.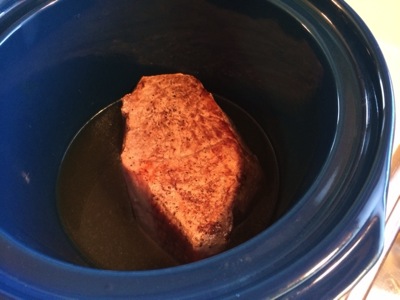 Cover the crock pot with a lid and resist the urge to peek! If you do want to add potatoes, carrots and/or onions, try doing so half way through the cooking time so they don't get as mushy. Or, if you like them mushy, add right away. Cook for 8+ hours on low.  
This meal turned out just about perfect! Hannah wasn't overly pleased when she found out what we were having, but she loves mashed potatoes, so I convinced her to dip her roast in the potatoes. She quickly became a fan! I paired my meal with a nice glass of cabernet and took my time savoring every bite.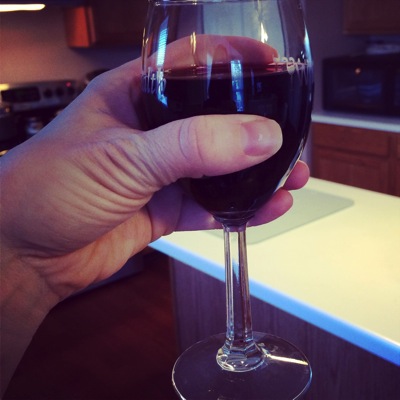 Cheers!