Valetine's Day is tomorrow. Are you prepared? There are a great deal of gluten-free candies on the market, like some of the following:
If candy isn't your thing, consider Glutino's Fudge Covered Pretzels.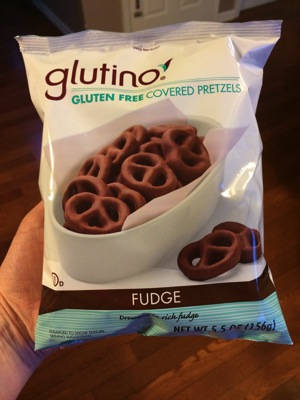 These gems are a favorite in our house. I don't often get many out of a bag, as Jon inhales them. They are the perfect combination of sweet & salty. Glutino Fudge Pretzels can be found in grocery and health food stores across the US and online. They also offer Yogurt Covered Pretzels, but we are in love with the fudge. 
*The Glutino product mentioned in this post was sent to me free of charge for review/blog purposes. The thoughts and opinions shared here are mine and have not been influenced by anyone or anything.