Summer. No, it isn't summer yet, but I know I wouldn't mind some summer weather here in Ohio. This snow is for the birds!
When I was a child my family would take a week-long vacation every summer. My sister and I would pile into the back seat of our family car (I believe it was a brown Buick Skylark at the time). We would fight about who was crossing the "line" and not staying on her side. The fighting quickly ended once we reached our destination, though. Of the many different places we went over the years, our first trip to Kennebunkport, Maine is the one that sticks out most in my mind. Looking back on that trip, it may have been "the perfect summer vacation", though we may not have realized it at the time. My parents rented this small cabin right across the street from the beach. This was in the early part of the 80s, so the area wasn't overly populated and the cabin sat back off of the road. I remember my sister and I slept on the second floor (or it may have been the attic) and the only way up was a narrow, twisted staircase. There was no television in the cabin, so we were "forced" to entertain ourselves. Imagine that!? Our days were spent on the private beach, which we pretty much had to ourselves. My sister and I found a part of a small, yellow/orange buoy or nautical float that we named "Mr. Tidy Bowl". We played with it all day long and somehow it was there every day when we came out to play. I remember we would toss it out into the waves and watch it return to us, hour after hour, day after day. Our nights were spent reading books late into the night in the attic, long after our parents had fallen asleep. I will never forget that summer. Things seemed so much simpler then, though maybe it only seems that way because I was a child.
Rudi's Gluten-Free has just launched a Gluten-Free Camp Scholarship Contest. More about the contest:
From February 18 – March 18, Rudi's Gluten-Free fans are encouraged to submit a 100-word essay from their child explaining, "what makes them special" for a chance to win a one-week scholarship to attend a gluten-free overnight camp. Based on the essays, Rudi's will select 10 winners, ages 8-17, to have a camp experience they'll always remember.
Rudi's Gluten-Free has generously offered to give one lucky reader one of the following prizes worth $100 and 5 free product coupons.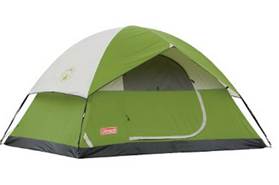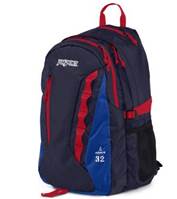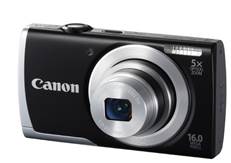 All you have to do to enter to win is leave a comment below telling me  about your favorite summer memory. I will randomly select a winner on the morning of March 1, 2014.
*The prizes mentioned in this post are being provided courtesy of Rudi's Gluten-Free at no cost to me. The thoughts and opinions shared here are mine and have not been influenced by anyone or anything.