This post is going to have nothing to do with gluten or Celiac disease. This post is written so that I can hopefully win a $50 gift certificate to Children's Place to help with Hannah's summer wardrobe. The contest is being set up by The Children's Place and Twitter Moms.
Hannah loves The Children's Place and Grandma just bought her a brand new outfit there over Spring Break! Here is a picture of Hannah in her new sassy outfit: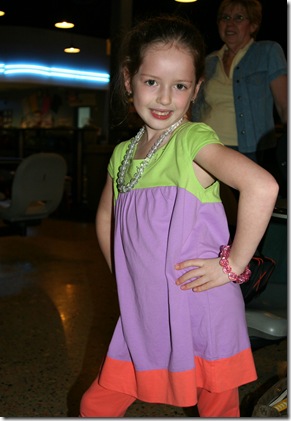 This outfit actually has a cute jacket that goes with it, but since we were bowling, she was hot and took it off.