When I first started the gluten-free diet almost ten years ago, there were only a handful of restaurants offering a gluten-free menu. I dreamed of the day when it would be easier to eat out and when people wouldn't look at me like I had two heads. However, that day has come and it isn't anything like I imagined. The masses of people following the gluten-free diet because it is the latest "fad" has increased the number of restaurants offering a gluten-free menu, but hasn't done much to teach these establishments the serious risks of cross-contamination. There are more people being diagnosed with Celiac Disease and gluten intolerance thanks to raised awareness, and that is great!  However, I don't feel that those are the people many restaurants have in mind when they begin to offer a gluten-free menu. Unfortunately, those are the people that may suffer the consequences of so many establishments jumping on the gluten-free bandwagon and not taking the necessary steps to educate their staff and minimize the risks of cross-contamination.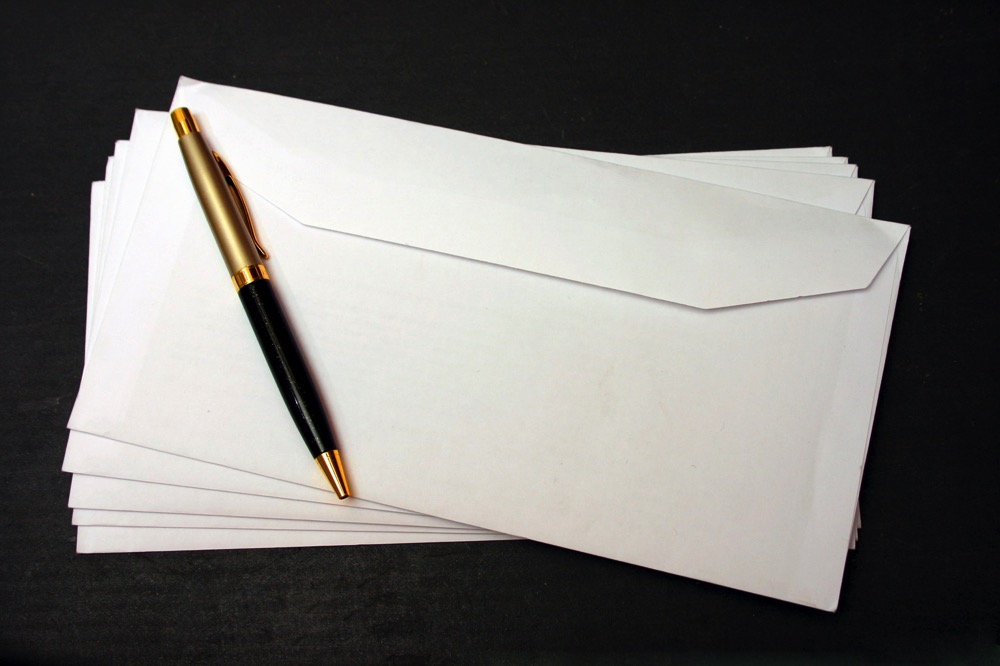 After another not-so-great experience this past weekend, I decided to write the letter below to all restaurants offering a gluten-free menu. 
To Whom it May Concern,

Thank you for including a gluten-free menu in your offerings. I appreciate you taking any and all precautions in your establishment to keep me and my family safe. However, if you overlook some of the following basic, common-knowledge facts concerning serving gluten-free food and how to avoid cross-contamination, please don't bother to insult me. Educate yourself and your staff. This is not a fad diet for most people, this is our life. We don't choose to eat like this. 

If you use a common fryer, your fries are not gluten-free, and neither are your tortilla, potato chips, or anything else you fry in your fryer. 
This also goes for common toasters, ovens, utensils, etc 
Picking the croutons or bread off of the salad is not acceptable
Change your gloves before touching any food that should be gluten-free
If you are using condiments with a utensil that has touched gluten, you must use new, uncontaminated condiments and clean utensils
If you cook gluten-free pasta in the same water as non-gluten-free pasta, it isn't gluten-free
If you steam vegetables with pasta water used to cook non-gluten-free pasta, those vegetables are not gluten-free
If you dust the cake pan with regular flour, your cake is no longer gluten-free (I'm looking at you Cheesecake Factory)
If you thicken your omelettes or eggs with pancake batter, they are no longer gluten-free
Most soy sauce is not gluten-free, so dressings, sauces, and marinades made with soy sauce are not gluten-free
Gluten-free pizza cooked on the same surface as non-gluten-free pizza (many establishments do this)
Beer is not gluten-free, so if it is used in any dish, dessert, etc, said dish is not gluten-free

Of course accidents do happen, but an accidental cross-contamination is much different than one that results from blatantly ignoring the items listed above. I choose to accept the risks of accidental cross-contamination and do so willingly so that I can have a social life. 

Respectfully,

Kim Bouldin

Diagnosed with Celiac Disease in January 2006
Please help make gluten-free dining out safer for those with Celiac Disease or gluten-intolerance and share this letter. Feel free to copy and remove my name and sign yours…maybe if enough of us call these restaurants out, they will make the necessary changes or stop offering their gluten-free menus. I would much rather a restaurant not offer a gluten-free menu and know that upfront, so I can choose someplace that has my best interests in mind.