Long time no blog! I promise I didn't fall off the face of the earth. I have been busy with my personal training clients and life. I have been sharing some gluten-free finds, reviews, and information on my Gluten-Free is Life Facebook page. In fact, that is probably the best place to "follow me" to stay in the loop. 
Last week I received some samples of the new gluten-free Honey Stinger varieties. 
Organic Vanilla & Chocolate Flavored Waffle – This waffle was really good. The outside is vanilla and in the inside is chocolate. The flavors blended well together and were just what I expected. 
Inside of the waffle: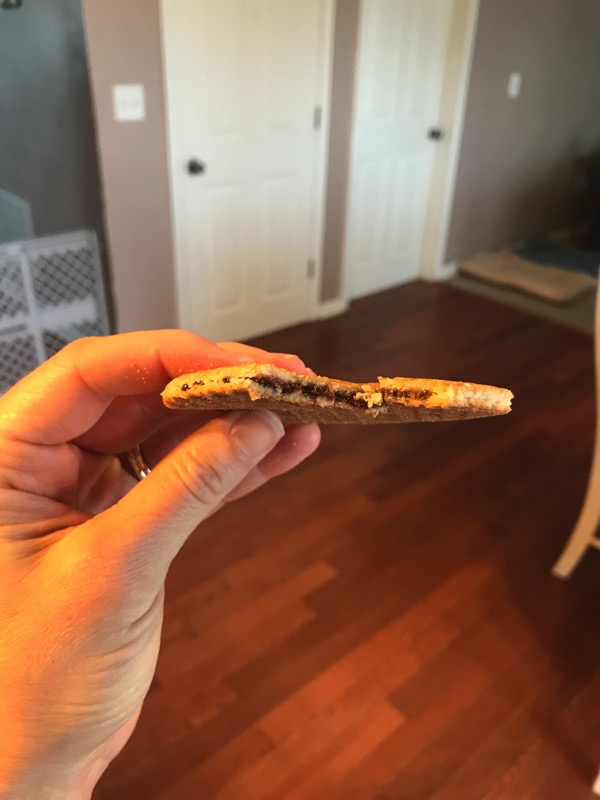 Organic Chocolate Mint Flavored Waffle – While I really enjoyed this waffle, there was very little, if any, mint flavor. I shared with a friend who loves chocolate mint anything and she agreed that this waffle was lacking the mint. If you like chocolate this waffle would be a great choice, but don't expect any mint flavor. 
Honey Stinger also offers 3 more gluten-free waffle varieties:
Salted Caramel <——My favorite!
Wildflower Honey
Cinnamon
Honey Stinger products can be found in select retailers across the US and online. Please be sure you are choosing the "gluten-free" waffles as they do make varieties that are not gluten-free. 
*These products were sent to me free of charge for review purposes. The thoughts and opinions shared here are mine and have not been influenced by anyone or anything.