Sometimes eating gluten-free when you are crunched for time can be a challenge. Cedarlane helps to make those times a little easier with their gluten-free frozen meals. This new meal is especially appetizing and contains 12 grams of protein, 7 grams of fiber, and under 400 calories.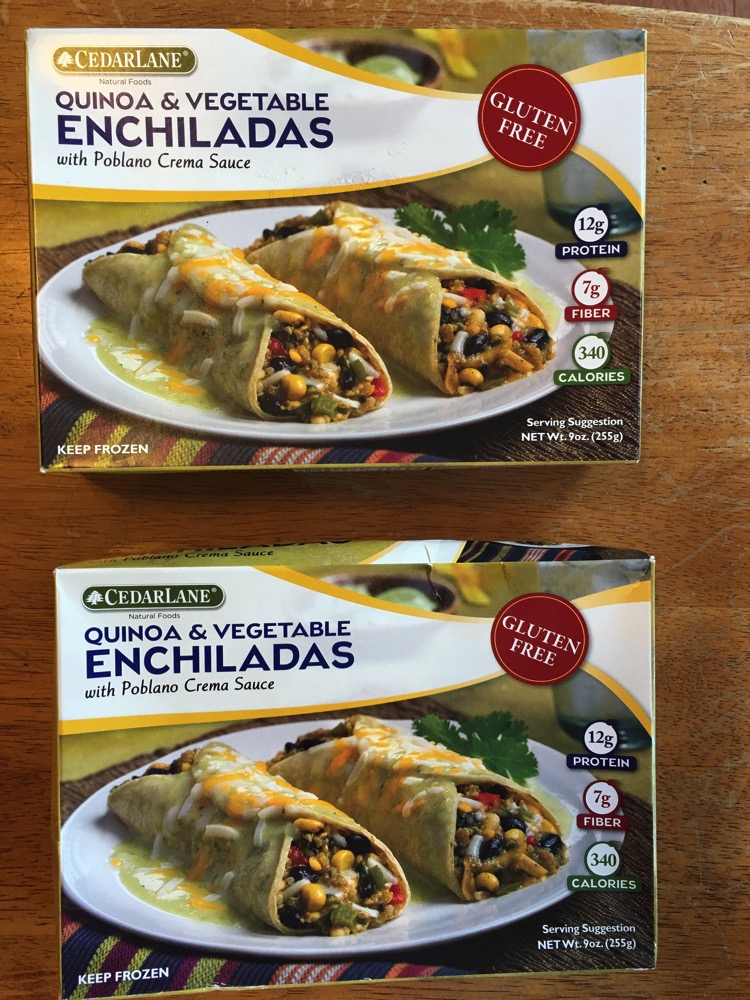 Since I can no longer eat dairy, I had a local gluten-free friend sample these for me. She was kind enough to write her thoughts down for me to share with you all once she was done. 
I have enjoyed several frozen meals by CedarLane, since they have a nice selection of gluten free options. These enchiladas were no exception. Like many busy people, I don't have time to prepare and pack my lunch every day. In a pinch, I grabbed enchilada meal on my way out the door for lunch at work. I followed the microwave instructions to microwave on high for 3 ½ to 4 minutes. I felt like the meal was still slightly cool, so I added another 30 seconds of time. The sauce was very creamy and tasty with a touch of spiciness. The enchiladas were filled with quinoa, roasted corn and black beans, which I found to be a nice blend of flavors. 
Look for Cedarlane products can be found in mainstream and health food stores across the US. It is important to note that not all of their products are gluten-free, but those that are will be clearly labeled. 
Have you tried any of the Cedarlane gluten-free meals? If so, what did you think? You can find reviews on some of the other Cedarlane gluten-free products here.