Happy New Year! Enjoying any new gluten-free products I should know about? According to P.F. Chang's, yesterday was National Gluten-Free day. Have you ever eaten at P.F. Chang's? It is a favorite of mine, though I don't get the chance to go often enough. 
P.F. Chang's has 19 different gluten-free menu options ranging from Lettuce Wraps and Fried Rice to the amazing Flourless Chocolate Dome.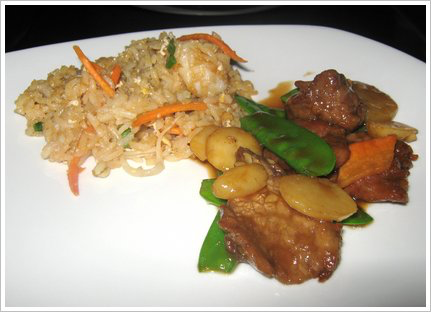 P.F. Chang's has locations across the US with a few new locations that just opened or will be opening soon. They take reservations online or over the phone, so make those reservations to celebrate National Gluten-Free Day!
With all of this food talk, it's a good thing I am back in the swing of running regularly. I am training for the Cap City Half Marathon that will take place on May 2, 2015. I can't believe this will be my 16th half marathon! 
What is your favorite P.F. Chang's gluten-free menu item?