A few years ago a dear friend made me a gluten-free birthday cake from the King Arthur GF Chocolate Cake Mix. The cake was one of the best I have ever tasted, gluten-free or not gluten-free. When I was thinking about what to bring to a get together last week, I knew I had to make cupcakes with that mix. 
After verifying that the mix is indeed dairy-free in addition to gluten-free, I began to read through the comments on the King Arthur product page. The first comment suggested using red wine in place of the water the mix suggested and olive oil in place of the vegetable oil. I love wine, and the get together was wine-themed, so I made the cupcakes with those substitutions.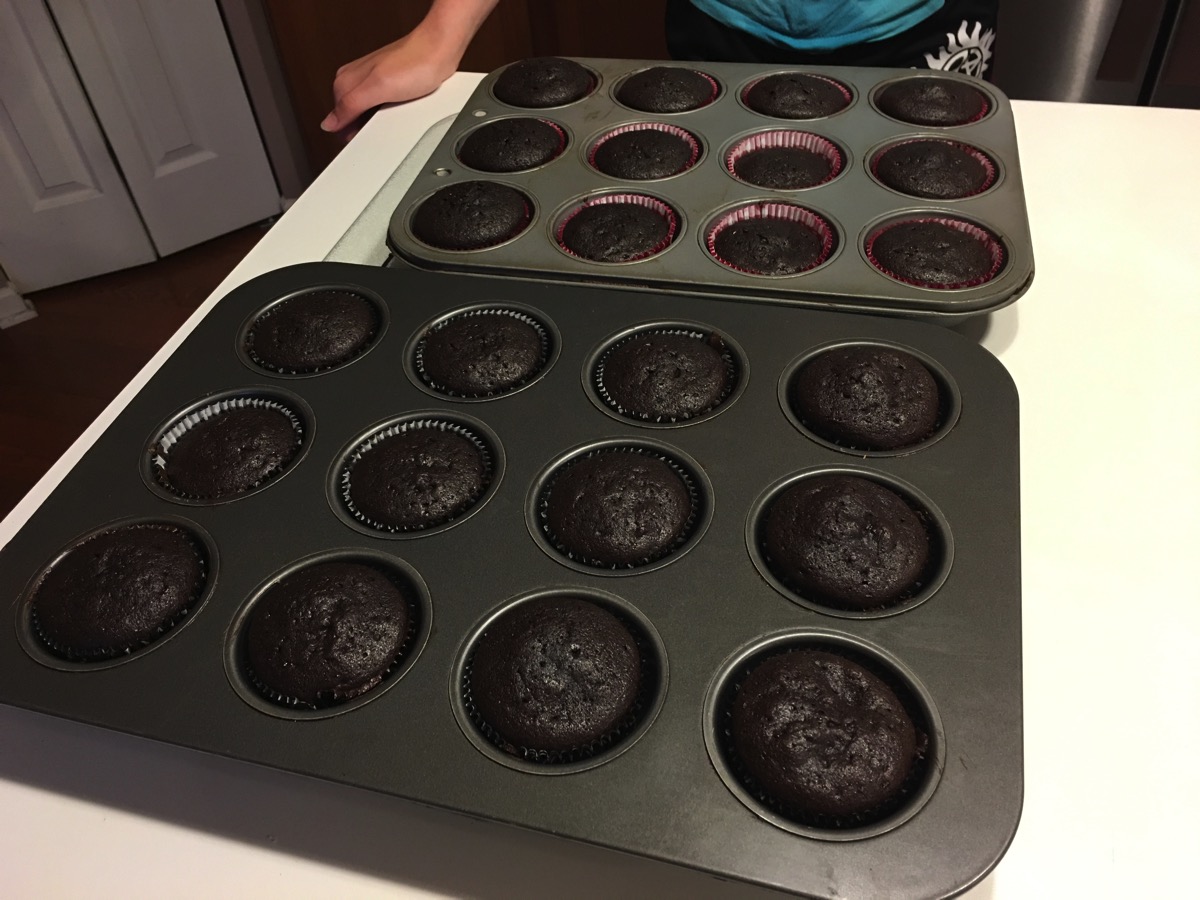 Hannah helped me bake them and made sure to arrange the cupcake liners so that we had an even amount of each color. After the cupcakes cooled, I frosted them with homemade chocolate frosting based on the recipe on the side of the Hershey's Special Dark Cocoa can. 
Dark Chocolate Frosting

Gluten and dairy-free

1. Combine Earth Balance and cocoa with mixer until blended. 

2. Alternatively add powdered sugar (about a cup at a time) and almond milk until desired consistency is reached. 

3. Add vanilla and blend well. 

4. Frost cupcakes and enjoy! 

*Leftover frosting can be frozen. 
These cupcakes were a huge hit! So much so that Hannah was still raving about them three days later when she finished off the last one. This comes from our uber picky eater that typically balks at anything gluten and/or dairy-free. 
If you try these, please check back and let me know how you liked them!
Happy Baking!