A week or so back, I was sent some complimentary products from Everybody Eats.    Everybody Eats is located in Brooklyn, NY and is run by Pedro Arroba & Bruce Bassman.  Pedro was diagnosed with Celiac Disease in his twenties.  Bruce has a catering background, so together, he & Pedro set out to make delicious gluten-free food.  Everybody Eats makes their products in a 100% dedicated gluten-free facility & a 100% dedicated ground & tree nut facility.  They also offer several dairy-free and corn-free products, with more on the way in the future.
Dinner Rolls/Buns
I have now tried these several different times.  I have had them with my favorite veggie burger, Sunshine Burger, and I have also had them with turkey burgers.  I toast them lightly & then top with my burger.  They have a great texture!  These remind me of the kaiser rolls that I used to eat as a child.  My Mom would get them from some deli when we lived in New Jersey & then top with pastrami & cheddar cheese, wrap in foil & cook in the oven.  That, my friends, was some yummy goodness.  These rolls brought me back there.  🙂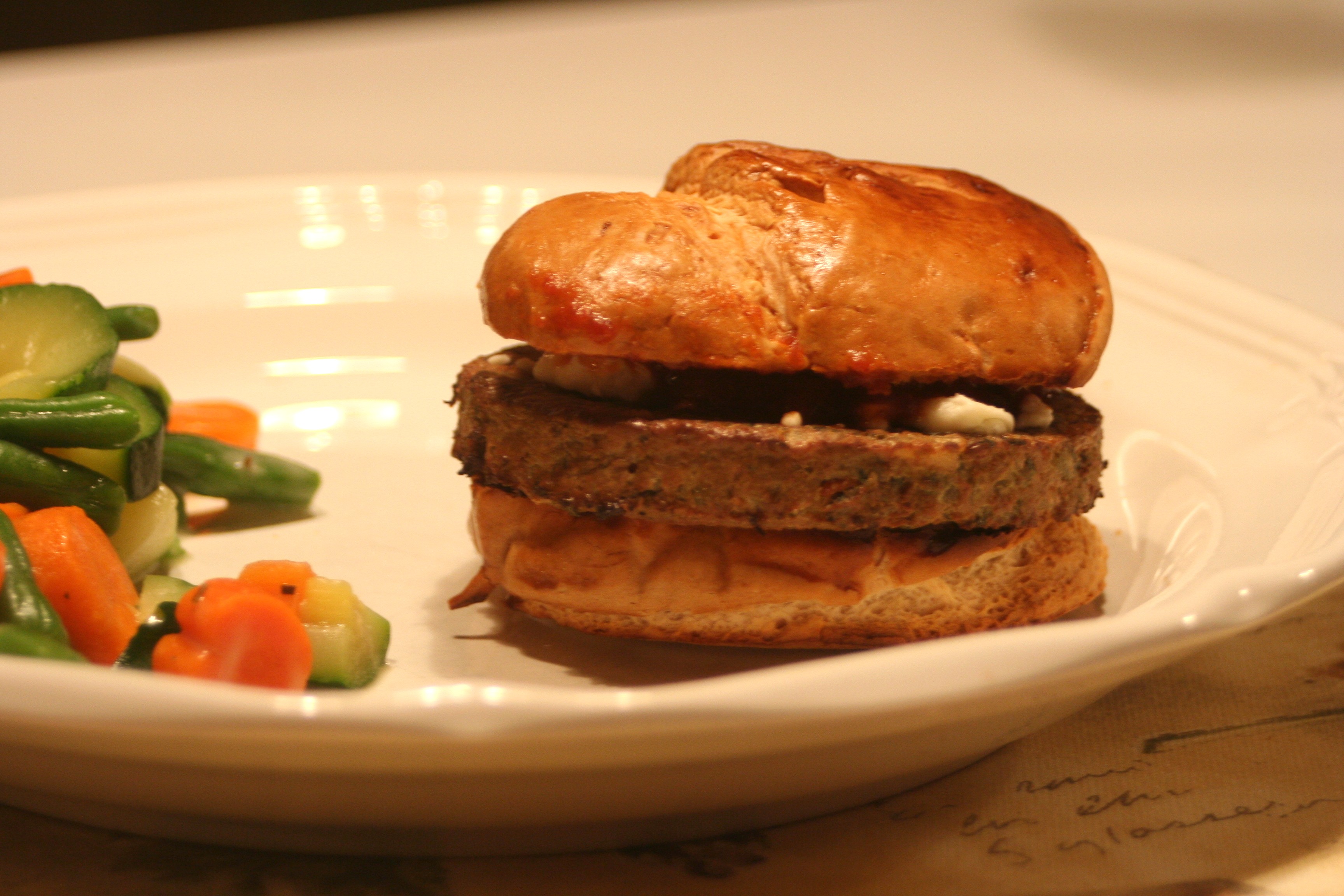 Chocolate Chip Cookies
When I took my first bite of these cookies, I was a little disappointed.  I guess I was expecting a softer cookie.  However, the more I ate of this cookie, the more I liked it and then loved it!  I just happen to prefer a softer cookie, but I think I could be persuaded to re-evaluate that after a few more of these.  Jon loved these cookies as well.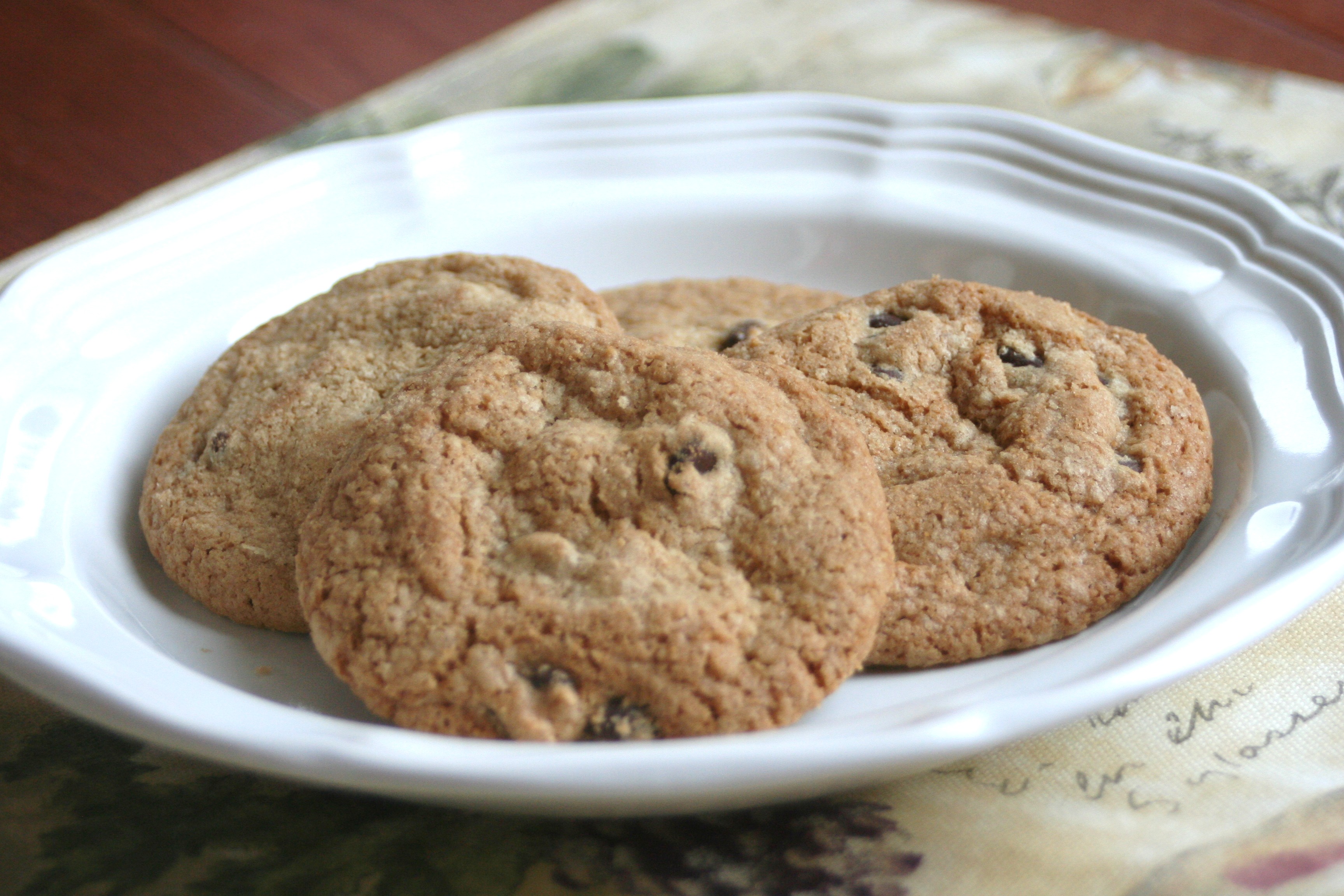 Cinnamon Sticky Buns
Not too long ago I saw someone reference these & they compared them to TJ Cinnamon's or Cinnabon.  After hearing that, I thought no way could they be that good.  Well, I was wrong.  Jon used his favorite word, A.M.A.Z.I.N.G, to describe them.  He had darn close to 1/4 of the 8 x 8 pan of them in one sitting!  I had mentioned in my email to Pedro & Bruce that Jon loved cinnamon rolls – they assured me that he would love them and they weren't wrong!  I see these in my future for carb loading, perhaps.  😉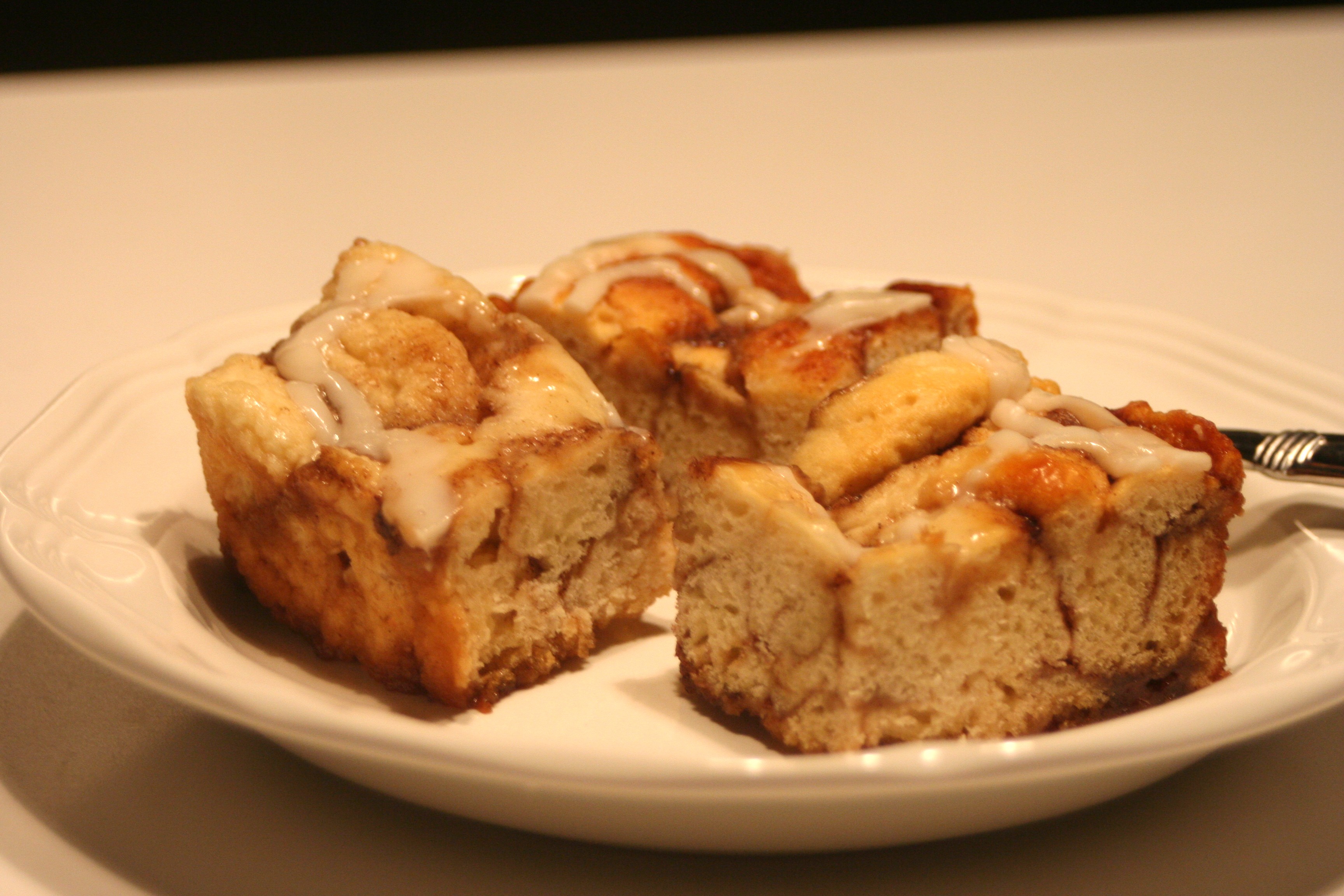 We have yet to try the Baguette – I am thinking French bread pizza or sub sandwiches – I can't decide.  I will make sure to update you guys once I do.
If you are lucky enough to live in Brooklyn or close by, you can pick up your orders from Everybody Eats.  If not, you can order online and they will ship to you.  The  products may also be found in retail health food stores in New York City, Long Island, New York State, New Jersey, Connecticut, Rhode Island, Pennsylvania, Virginia, Georgia, Maryland, Florida & now Ohio!  It was just recently that Raisin Rack started to carry Everybody Eats.  You can read more about that here.
I have to say that those who live in NYC have so many options available to them.  I am making a list of all of the great places that I have to visit should I ever get to NYC again.  Heck, I might just plan a road trip to hit up some of these great places – Everybody Eats, Risoterria, and Babycakes.
__________________________________________________________________________________________
I have a new article up on the Examiner and Celiac-Disease.com.  Please check them out if you have a minute.  Make sure to check back for a giveaway come Monday!  This one will be a good one.  🙂