Robyn from Xagave was nice enough to send me a complimentary sample of Xagave & a cookbook that contains many great recipes. Once I started browsing through the cookbook, it wasn't a matter of what I was going to make, it was what wasn't I going to make? I couldn't wait to get started!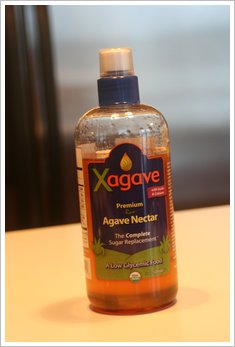 There are recipes for smoothies, sauces, baked goods, desserts – you name it! I also enjoyed learning how to convert my own recipes! I will show you an example of one I converted & one from Xagave.
Salad Dressing
If you are from the Columbus area, you have most likely heard of the 55 Restaurant Group. While they are no longer operating any restaurants to my knowledge, their salad dressing is still a legend. I whipped up a batch last week using Xagave in place of the sugar.
1 cup vegetable oil
1/2 cup white vinegar
1/4 cup sugar – this is what I replaced – I used 1/8 cup of Xagave per instructions to use only half the amount of sugar called for in salad dressings.
2 – 3 tsps garlic powder
Dash of crushed red pepper
Dash of freshly ground black pepper
1. Place all ingredients in a food processor and blend until smooth.
2. Pour into a container & store in the refrigerator.
This has always been one of Jon's favorite dressings, so he has been eating salad like it is going out of style! Hey, if I can get my kids to eat salad by whipping up some homemade dressing, I am all for it. This was really easy to make.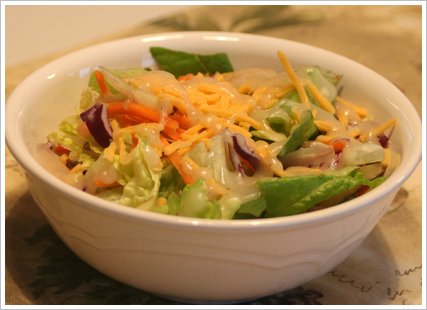 Now, the recipe from the Xagave Cookbook.
Tangy Ketchup
I always try to buy Organic kethup because I try to avoid HFCS at all costs. I hate that it is in everything these days. However, ketchup with no sugar is just tomato sauce, IMO, and not what I want for my burger or fries. I love the idea of using Xagave for this. I was pleasantly suprised with how much this really does taste like Heinz Ketchup. Another great fact – this has about half of the calories of the leading brand.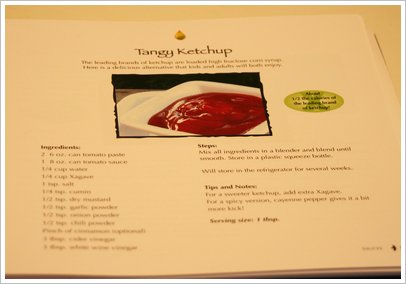 Here is the recipe – give it a try!.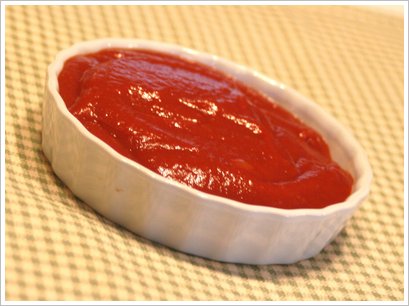 Take a look at how much kethcup this made: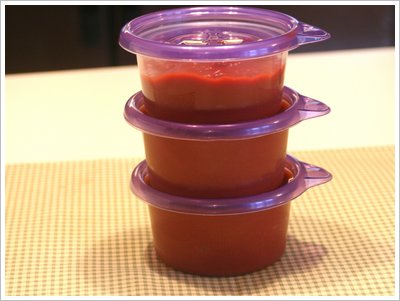 If you are interested in trying Xagave for yourself, you can see if there is a store located near you that carries it, or you can purchase on Xagave's site. If you purchase the cookbook, you get a 25 oz bottle of Xagave for free!