I received some complimentary samples from Mixes from the Heartland a few weeks back. MFTH has a great selection of gluten-free products ranging from baking mixes to soups to puddings. Here is some information from their website:
Allergen Facts

No eggs, peanuts, tree nuts, soy, oats, barley, rye, and wheat in the plant.
No bean flours are used in any products.
Plant is allergen controlled.

Eliza Testing

Every raw product that enters our plant must be certified by the producer it will pass an Eliza Test.
This means products in our plant test three parts per million or less for wheat.
The University of Nebraska does our Eliza Testing.
All reports are sent to the Celiac Sprue Association (CSA).
Mixes From The Heartland Inc is CSA certified and we are very proud that all our products carry the CSA seal.

Product Summary

Our products are all natural with no preservatives.
Beans and fruit are all freeze dried and contain no preservatives.
Soups and meals are quick and easy to prepare.
All mixes are family size and serve 4 to 6 people.
Soups make 6 to 8 cups on average.
Pound cakes make 2 1lb loaves or a 9" x 13" pan.
I received the following mixes:
Blueberry Muffins
Sweet Potato Brownies
Cinnamon Apple Coffee Bars
Zucchini Muffins
Cajun Pastalaya Soup Mix
Cheeseburger Chowder Soup Mix
Potato Soup Mix
Tortilla Pasta Soup
I passed the soup mixes along to Aaron's gluten-free friends at work to sample because they all contained onions (taboo for me). Here is what Lindsey had to say about the soup:
OMG that Cajun pasta soup was soooo good! I'm so impressed with how easy it was to make (I did it all by myself lol) and it has so much flavor. I put chicken with it. I'm definitely going to order from them.
The Blueberry Muffins were very easy to mix up & bake.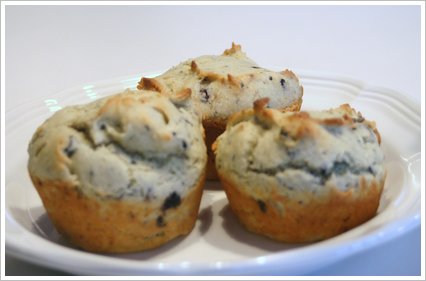 These were awesome! Jon made 2 of these his breakfast each day until they were gone. They had a great texture & flavor. Can't beat these – easy & taste great!
Next on my list? Sweet Potato Brownies. I was not sure what to think of these when mixing them up, but man, oh man, they were spectacular! I fed them to the kids (called them "blondies" or they would have not touched them). They both said they were great! I loved the spices in this mix! Try topping them with cream cheese!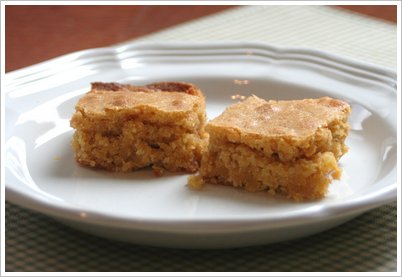 You can purchase mixes from Mixes from the Heartland.
___________________________________________________________________________________________________________________________
Please check my latest Examiner article for a very important recall.
I just posted my latest article on Celiac-Disease.com, too.