Yesterday was the first time we had tried Moe's Southwest Grill. They have a list of their gluten-free options online. We have enjoyed Chipotle many times, so I was very excited to try Moe's.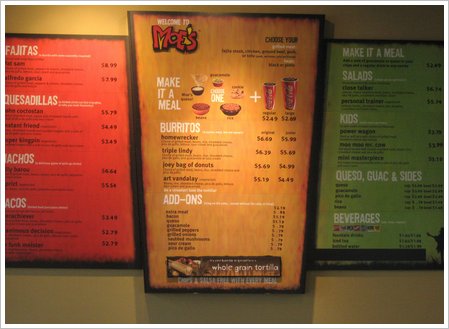 I love the menu & the names of the dishes! Some of the choices include: Homewrecker, Art Vandelay, Close Talker and Joey Bag of Donuts. I had the Close Talker – Lettuce, choice of meat, beans, shredded cheese, pico de gallo, cucumbers, black olives and your choice of dressing. The Southwest Vinaigrette is awesome! We brought in our own chips – Tostitos Baked Scoops. Jon had the Homewrecker in a bowl with a side of Queso. The manager even gave us a basket for our chips!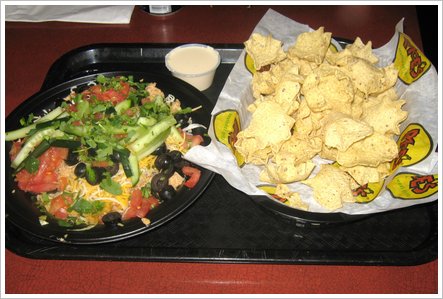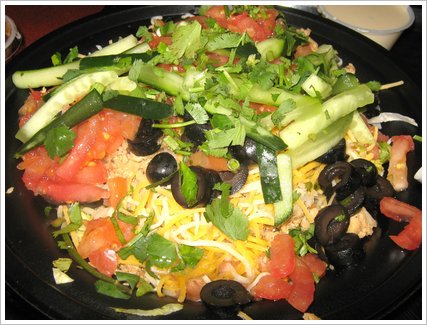 They even name their salsas – Moe's Rock'n'Roll & Who is Kaiser Salsa are 2 of the salsas that caught my eye.
We really enjoyed Moe's and wish there was one closer to where we live! The closest one is over an hour away. Jon said this was his new favorite place to eat! Perhaps another visit before we head home may be in order.
You can see all of Moe's locations here.
********************************************************************************************
While I have you here, make sure to check out the Live Gluten Freely re-launch today! I am proud to be a blog contributor on this new site! Let me know what you think!