King Arthur Flour now has a line of gluten-free mixes that includes, bread, cake, brownies, cookies, pancakes, pizza, muffins & a multi-purpose mix. I received 2 complimentary mixes to sample – the pizza mix & the multi-purpose flour.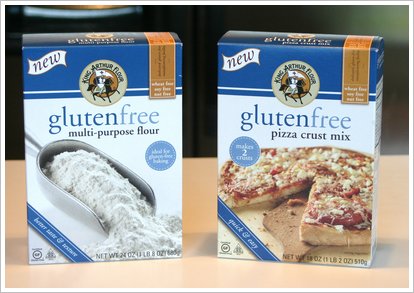 King Arthur Gluten-free Mixes are Certified Gluten-Free:
Our mixes, and some of our baking ingredients, are Certified Gluten-Free™ by the non-profit Gluten-Free Certification Organization (GFCO), a program of the Gluten Intolerance Group (GIG®). GFCO products are tested to be less than 10ppm (parts per million) gluten. This is stricter than even the FDA requirement of less than 20ppm gluten.

How can a flour company be absolutely certain no gluten gets into its gluten-free products? Are these products packed at King Arthur, or somewhere else?

Our gluten-free products are packed offsite, at a dedicated gluten-free facility. This facility processes only gluten-free foods, and all personnel are carefully trained in practices and procedures that support gluten-free manufacturing of food products.
There is a wonderful gluten-free recipes page on the King Arthur site. It is on that page that I found the recipe for the scones that I made with the multi-purpose mix. I did modify the recipe by omitting the dried fruit & adding mini chocolate chips in place of the fruit. I had promised Jon that the next time I made scones I would make them with chocolate chips & not raisins.
Pre-baking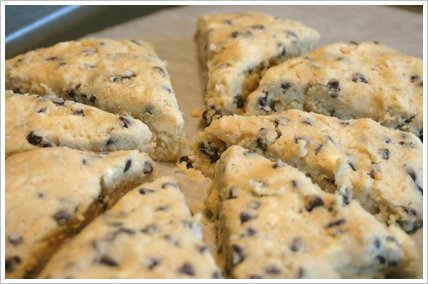 Ready to eat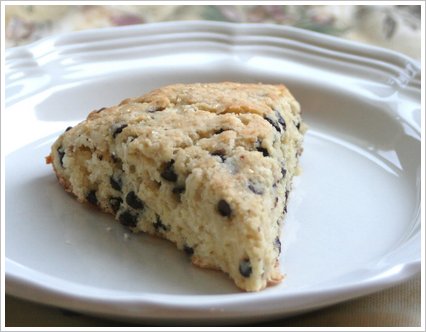 These scones turned out very well. I loved the flavor & texture – just like a scone should be. Jon loved that they were chocolate chip! The dough was very easy to work with. I was able to pick up the dough with my hands and shape into a circle to place it on the pan. I was then able to cut through it with a butter knife & separate the scones slightly before baking.
There are tips on the website for using the mixes. Perhaps I should have read them before preparing the pizza mix. The flavor of the mix was awesome – both kids raved about this crust. Even picky Hannah (who normally only likes Pizza Hut) said she liked the crust. The crust turned out a little thicker, which made it soft. I prefer thin & crispy. Had I read the tips below, I bet I would have liked the crust even more:
Be sure to lightly grease your baking sheet or pizza pan, then drizzle with olive oil. The oil will give the crust wonderful flavor and pleasantly crisp texture.

If you make a thick rather than thin pizza crust, expect it to be soft, not chewy.
Regardless, the crust was still very good and I enjoyed my veggie pizza on it. The mix was simple to prepare & I highly recommend it.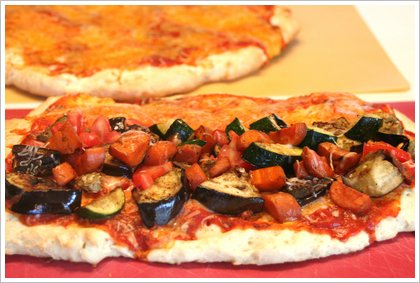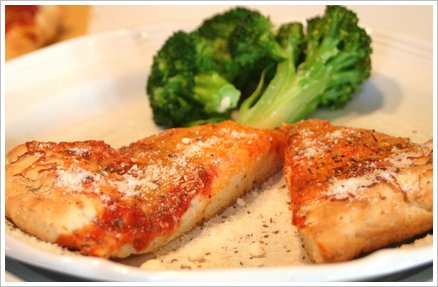 I can't even tell you how many pieces Jon ate that night. I can tell you that there wasn't much left over & Aaron didn't even eat with us! This mix makes 2-12 inch crusts or 1-14 inch crust.
King Arthur Flour mixes can be purchased online. If you buy 5 mixes you get 15% off right now. The mixes can also be found in stores around the US. Click here to find a store near you.
Thank you King Arthur for the samples & for a great new line of gluten-free mixes.