I love when a company name fits the company well. A super example of this is Heaven Mills. These products taste too good to be true – like they are from heaven! Come on, you knew I was going there, right? Both Jon and I had a very hard time keeping our hands out of the samples*** that were sent to us. Here is a little information about Heaven Mills:
Heaven Mills Gluten-Free Bakery is one of the most specializing and manufacturing company in the field of gluten-free products. At Heaven Mills, we strive daily for the sake of producing and manufacturing our products to those who are struggling with celiac disease in their day to day lives and are trying to maintain a healthy and gluten-free diet. Being gluten-free is not any longer a compromise on good taste. With the help of Heaven Mills, gluten-free products are now rich in taste and are made with fine quality ingredients to serve our satisfied customers.

Our Plant Is:

Gluten- Free
Wheat- Free
Nut-Free
Tree Nut-Free
Peanut-Free
Lactose- Free
Chemicals-Free
Preservatives-Free
Casein-Free

In addition, our bakery produces egg-free as well as sugar-free products to those individuals whose diet requires such attention.

Our Pure Oats Have No Gluten Contamination
At Heaven Mills, we use oats which are planted and harvested with the use of the highest and most strict standards, which are the following:

We purchase seeds that are entirely gluten-free
We plant the seeds in fields which have not grown any wheat, barley, rye or other cereals close to the wheat family for the previous three years
Our farmers ensure gluten-free purity
We thoroughly clean our dedicated harvesting equipment to ensure that all our products are 100% gluten-free of any gluten contamination
We rigorously test our crops to make certain that they are 100% gluten-free despite all of the above precautions

Our company is certified to be gluten-free! Heaven Mills Gluten-Free Bakery also certified Kosher by The Star-K as well as by The Beth Din of Tartikov.
It doesn't get much safer than that! But, the question is, how does the food taste? One word – tremendous! The taste, the texture…spot on! We were sent the following products to review: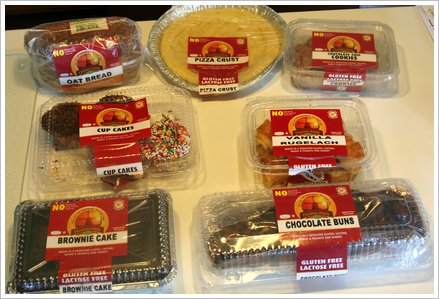 Pizza Crust
Oat Bread
Cup Cakes
Chocolate Buns
Cookies
Vanilla Rugelach
Brownie Cake
My favorite product had to be the vanilla rugelach and the cup cakes! I seriously moaned when I bit into them both. Jon kept watch over that stuff like he was a mama bird protecting her young.
See the awesomeness? The flakey rugelach melted in our mouths.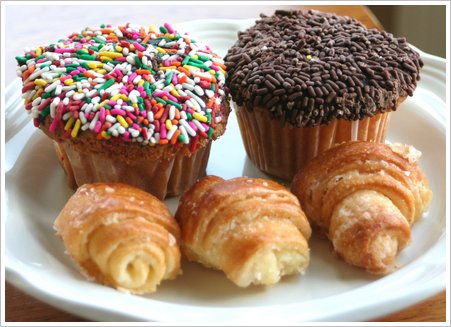 Next up? Pizza. Jon loved this pizza! It was like a deep dish, which he has not had since going gluten-free.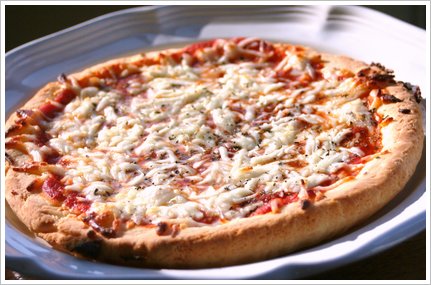 Chocolate bun anyone? Like a cinnamon roll, but with chocolate, too. Jon laid claim to these for his breakfast several days in a row. Good thing he is a growing teenage boy!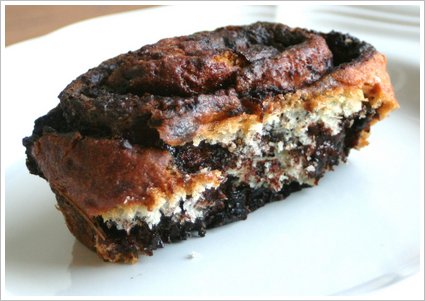 The oat bread was used for garlic toast with cheese or bread & butter. We tried it both toasted & fresh out of the bag and it was great both ways.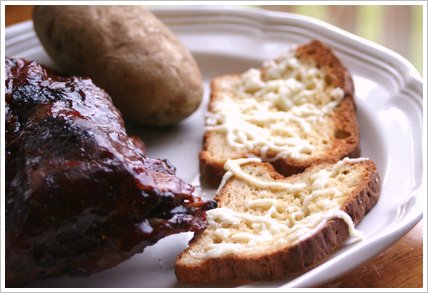 The brownie cake was good and reminded me a bit of the Swiss Cake Roll made by Shabtai Gourmet, but without the cream filling. Didn't get many pieces of this….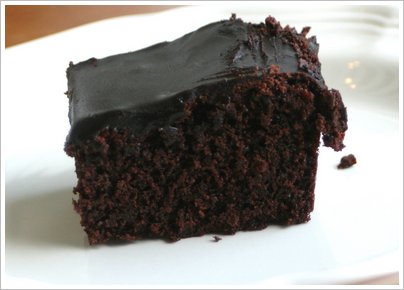 And last, but not least, the chocolate chip cookies. These were really good and nice to have on hand for quick on-the-go treats. They would make a good base for ice cream sandwiches! If Jon didn't have braces, I am sure the would be all over that.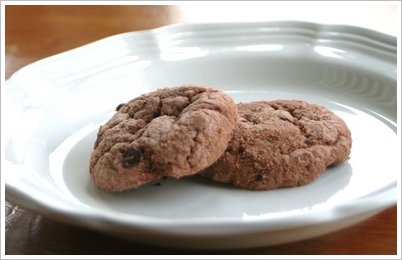 Heaven Mills products are available on their website. They have many more products than what I have talked about here, so make sure to check them out. I think I will be placing an order for the pita bread soon!
***These samples were sent to me free of charge. The opinion stated here on my blog is strictly mine and has not been influenced by anyone or anything. I think you all know me well enough to know by now that I will tell you how I feel and if I don't like something, you will hear about it. 😉