A couple of months back I received a Gluten-Free Pantry pancake & waffle mix that I just got around to making. I had taken the mix on vacation with us and never got around to making the pancakes. I had some time (LOL) this AM and decided to make the whole box so that Jon could have some quick breakfasts to eat before school. I can't believe that in less than a week the real craziness begins!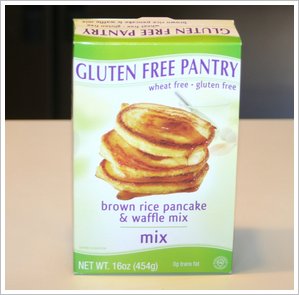 I mixed up the mix according to the box, though I doubled everything, as I used all of the mix. I added milk, eggs and oil to the mix. The mix was very runny. I thought that it might thicken up as it sat, as some pancake mixes do. This was not the case. I was very disappointed that it never thickened up. Here is my first pancake attempt: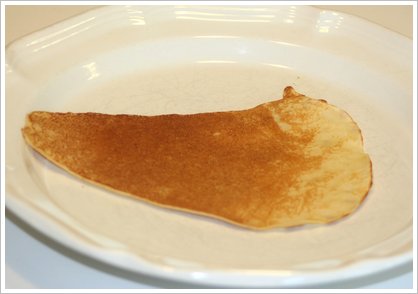 It was as thin as a crepe! I decided to try to thicken the batter up a bit with some Pamela's baking & pancake mix. The batter did get a little thicker, but as Jon bit into the pancakes, he said they weren't very good. He didn't even finish them.
I followed the directions on the box exactly, so I am not sure what the problem was. Anyone else have a problem with these pancakes?
I was really surprised that these didn't turn out or taste good. I have always had really good luck with the other mixes from Gluten-Free Pantry. We love the brownies & cornbread mixes.
***Sample of the mix was provided to me courtesy of MamboSprouts.