Jon is a huge fan of all thing lemon, so when I found a box of lemon Jell-O when I was organizing the pantry the other day, I promised him I would make it.  As I was glancing on the side of the box to see how much water to use, I found a recipe for Lemon Mousse that looked really simple.  It only called for the Jell-O, boiling water & Cool Whip.  As it just happened, I had found a frozen container of Cool Whip in the freezer the week before.  I think it was from Christmas – ooops!  Since it hadn't been opened yet, I knew that it was still good.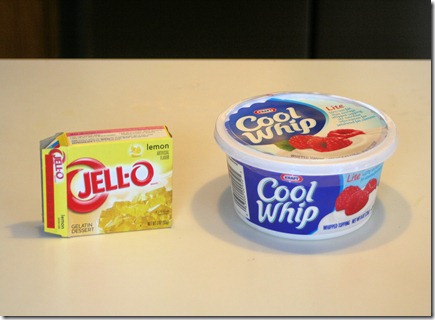 1 pkg. Lemon Jell-O
1 16 oz. container of Cool Whip, thawed & divided
3 cups boiling water
Directions
1.  Empty Jell-O into a large bowl.  Reserve 1 cup of the Cool Whip & refrigerate.
2.  Add boiling water to Jell-O and stir for 2 minutes (powder should be dissolved).
3.  Add remaining Cool Whip and whisk until combined. 
4.  Pour into individual containers/bowls that have been sprayed with cooking spray.
5.  Refrigerate for 8 hours or overnight. 
6.  Top with remaining Cool Whip & serve.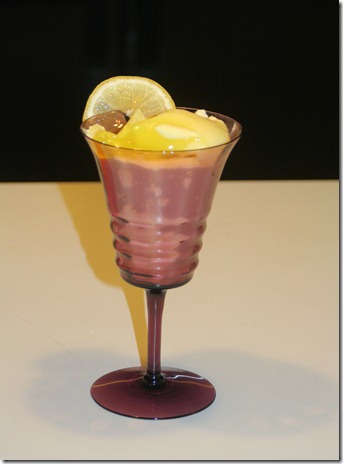 Doesn't that look refreshing?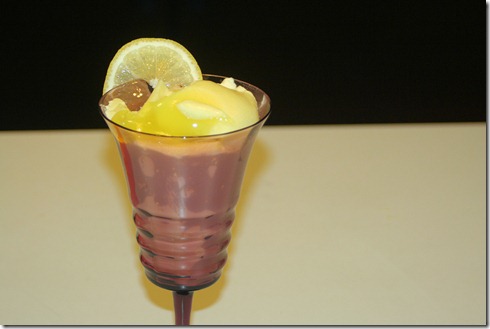 Hope that you all have a great weekend!  I have 10 miles on the schedule for tomorrow – never thought that I would say this, but I am glad it is "only" 10 miles.  LOL!  Funny what marathon training does to your perspective.