I received some complimentary mixes courtesy of MyBlogspark recently and decided to get creative yesterday with the cookie mix.  Jon had been asking for cookies, so I made sure to get the butter out to soften as soon as I got up.  One of the things I love about this mix is how simple it is.  You add butter, 1 egg and 1 tsp of vanilla.  That is it.  If you don't want to keep a supply of gluten-free flours, baking soda, baking powder and xanthan gum around, this is the way to go.  Perfect for college students!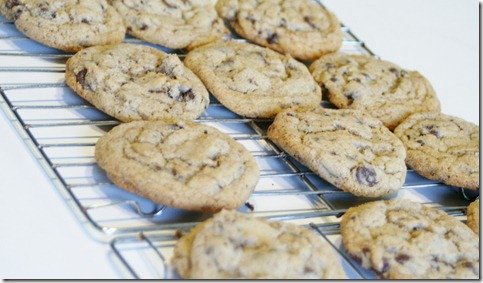 Then I considered sandwiching ice cream between 2 cookies, but didn't want to soften the ice cream, refreeze, etc.  I remembered I had some frosting in the pantry!  Perfect!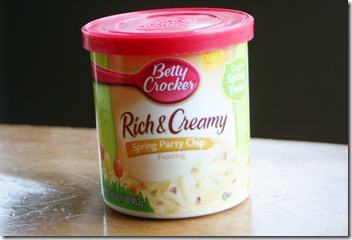 I don't normally use pre-made frosting, I make my own.  However, there is a place for convenience, and this was the place.  Best thing about these Betty Crocker frostings is the label – clearly marked "gluten-free".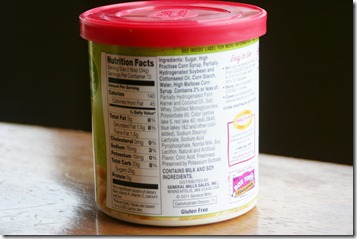 I smeared some frosting on the bottom of a cookie.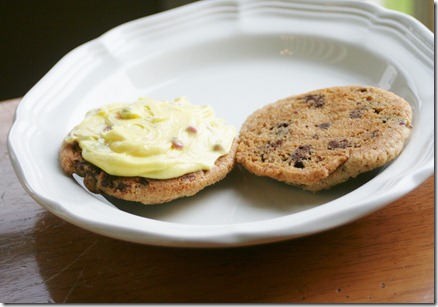 And then I sandwiched the other cookie on top.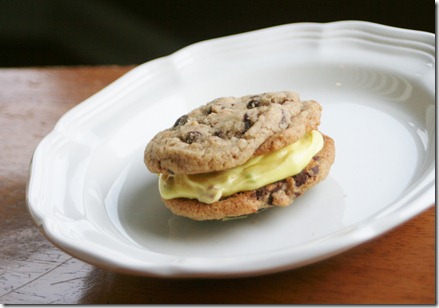 Jon proclaimed this "awesome", so it must be a keeper of an idea! 
I only made one cookie like this, just in case Jon didn't like them.  I stuck the remaining frosting in the refrigerator.  I plan on making the rest of the cookies into sandwiches later today.  I do have a problem, though, there is an odd number of cookies. 

  Guess that means I'll have to eat the leftover cookie.  I hate when that happens.