Earlier this month I received some new products from Katz to review and the chance to extend the offer of 10 products from Katz to you guys.  Additionally, Katz is holding a Grand Raffle Summer Spectacular to celebrate 40 products where you can enter to win a sampling of all 40 of their gluten-free products!  Talk about awesome, right?
I received the brand new apple pie, coffee cake & snack poppers to review.  Of course Jon was right there, willing & able, to help out.  He is such a great helper!  LOL!
Snack Poppers
The new snack poppers are a combination of cookie & cracker.  When I first sampled these, I was not overly crazy about them, but then I started to like them.  Perhaps it is because I thought they were cookies and they seemed a little dry?  I don't know.  Jon felt the same way, though I don't think he ever came around.  Now that I know that they are a combination of cookie & cracker, I can see that.  Probably not something I would choose to eat again, as there are so many other things I would rather eat.  The poppers cost $4.49/pkg on the Katz website.
(source)
Coffee Bundt Cake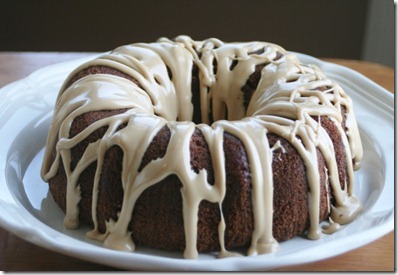 Doesn't this cake just look glorious?  It tastes even better than it looks!  Jon inhaled this cake and literally gushed over it!  He begged me to order him more, as he wanted to have it for breakfast daily.  The cake is worth the $10 is costs on the website and would be great to serve at your next gluten-free brunch.  I guarantee even non-gluten-free eaters will love this, though you may not want to share it with them.
Apple Pie
Who doesn't love apple pie, right?  What I love about apple pie is that it is great for all seasons!  Apple pie can be served cold with ice cream in the dog days of summer or hot with ice cream on a cold, fall day!  The apple pie from Katz appears close to a personal size, though it says it serves 4.  It served one hungry teenager last night!  I snuck a bite before Jon devoured this treat and it was pretty darn tasty!  The pies cost $7.49 (6 inches) and come in apple, blueberry ($7.99) or cherry.
(source)
Katz is running some specials right now that you many want to take advantage of:  Free shipping on orders over $30 (some restrictions apply).   Additionally, Katz has a free sample pack that customers can order to see how they like a variety of products.  This offer requires the customer to pay shipping and is only valid once per customer.   Editing to add some coupons:  HOTHOTHOT saves 15% thru 7/31, and summerpie1, summerpie2, summerpie3, save $4 on apple, cherry or blueberry pies. Coupons are exclusive.
Now, for the fun stuff!
Giveaway details
1.  The winner of this giveaway will win 10 free products from Katz.
2.  The contest will run until Friday, July 29, 2011.
3.  Visit the Katz website & tell me which product you would most like to try.
4.  Complete one or more of the following for additional entries – leave an individual comment for each one completed to make my life easier. 

Okay, ready, set, GO!!!  Good luck!
**The products reviewed in this post were sent to me free of charge.  The opinions posted here are mine and have not been influenced by anyone or anything.  The giveaway is being sponsored by Katz Gluten-Free. 
Kim