We all know how much I like my salads.  My day is not complete unless I have a salad for lunch & dinner.  Seriously, I feel off without them.  It is a sure way to guarantee I get my veggies in, too!  I like to vary my salad dressings (and toppings) so that I don't get bored.  So when I heard the Foodbuzz Tastemakers program was offering samples of Marzetti Simply Dressed, I signed up. 
(source)
There are 10 different varieties in the Simply Dressed line and all but 1 of them are gluten-free.  Steer clear of the Ginger Sesame.  The rest are labeled "gluten-free" on the back.  I love when life is simple like this.  I sampled the Pomegranate and fell in love with it.  It adds a wonderful flavor to my mixed greens salad.  I love to toss some berries on my salad, along with pine nuts & goat cheese, and this dressing really complimented that combination.  I can see buying a lot more of this in the future!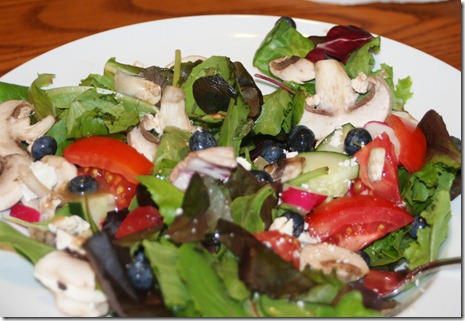 More about the Marzetti Simply Dressed:
Marzetti® Simply Dressed® is our newest line of salad dressings. Made with a minimal number of all-natural, simple ingredients, such as extra virgin olive oil, canola oil and sea salt, Simply Dressed offers 10 tasty varieties to complement any salad, any day.
For recipe inspiration, visit the links below (That beet & toasted walnut salad is calling my name!):
To find Simple Dressed dressings in a store near you, click here.  If you would like a $1.00 off coupon, click here and look on the right side of the page. 
Have you tried any of Marzetti's Simple Dressed dressings?  What did you think?
***This post is part of a Foodbuzz Tastemaker program with Marzetti Simply Dressed.