This year seemed to just fly by.  I feel like I was just complaining about the cold & snow that we had last winter and here we are facing another winter (although this one seems to be much milder at this point).  We usually don't do much on New Year's Eve and this year isn't any different.  Hannah is still recovering from a nasty stomach virus and Aaron may have had a touch of it as well.  We are laying low, dining on Pei Wei and hoping to make it to midnight to see the ball drop.  In the meantime, I am going to recap our year below.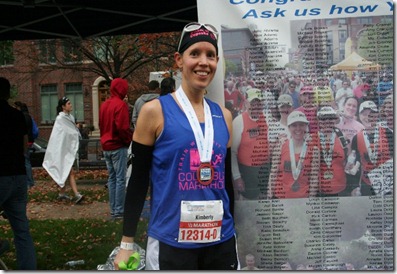 Last winter/spring I joined MIT for the first time.  At the time I didn't realize the impact this would have on my life.  While training for The Flying Pig Marathon, I made some amazing friends.  These are the people that I ran with each Saturday for hours on end.  We ran through the snow and ice. And if that wasn't bad enough, then came the rain.  I used to hate to run in the rain, even a mist.  After spending hours running 14 miles in the pouring down rain, through flooded bike paths, a short run through the rain seems like a walk in the park.  Funny how things change.  I will never forget those difficult runs, as they have made me a stronger person mentally.  Even though I didn't run my goal race due to injury, I still managed to complete 3 half marathons last year and PR the one I ran in October, finally coming in under 2 hours.  I'll take that.  During training for those races & continuing to run after, I have run 1,077 miles this year!  That is like running from here (Columbus, Ohio) to Waco, Texas.
Jon's JV hockey team had an amazing first season, beating one of the top teams for the championship!  Congrats, guys!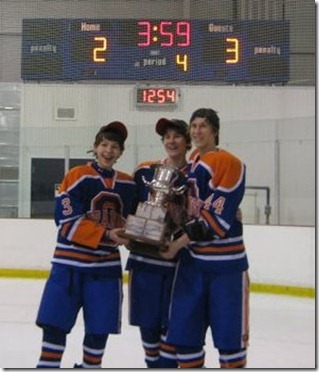 Summer started out with a bang with our annual trip to the beach.  We had an amazing time and returned to settle into our routine for the summer.  Jon, Hannah and I headed out to have dinner at Marcella's on a hot summer night.  We had gluten-free pizza and stopped at a neighbor's house on the way home to drop off a gift for housesitting while we were gone.  Hannah fell while playing with the neighbor kids and broke her arm.  She ended up having surgery & 3 pins placed in her arm.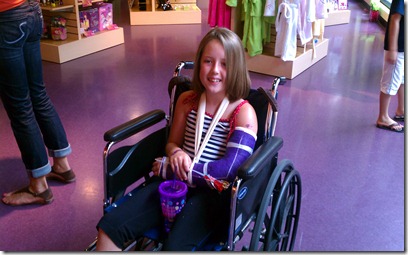 Just as things were getting back to normal, the cast came off and pins came out, Hannah had another stroke of bad luck – appendicitis.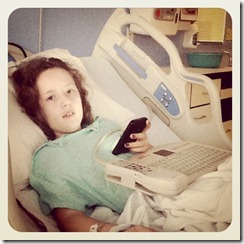 I am fairly certain the look on her face says "are you freakin' kidding me?".  The girl is a trooper and is much stronger than I was a 9 years old.  Don't get in her way! 
Aaron and I celebrated our 11th anniversary together!  I wish for many more years with the man that I love!
I shared my list of gluten-free favorites from 2011 on Celiac-Disease.com, so make sure to swing by to take a look.  This was a big year for gluten-free.  May 2011 brought the gluten-free food labeling summit with the world's largest gluten-free cake organized by 1in133.  It is a wonderful time to be gluten-free! 
For the coming year, I wish for peace.  Peace in the world, peace in my house, peace within myself.  Raising a teen is stressful.  Raising a tween is stressful.  Stress is why I began to practice yoga last July.  Now I feel lost when I miss a class or it is cancelled.  Not only does it help me to unwind, but it has done wonders for my tight hamstrings.  My short list of goals:
1.  Be more patient.  Slow down.  Smell the roses.
2.  Spend more quality time with family.
3.  Continue my yoga practice.
4.  Try Zumba.
5.  Run 5 half marathons this year.  I already have 4 picked out with the first being in March. 
Happy New Year!