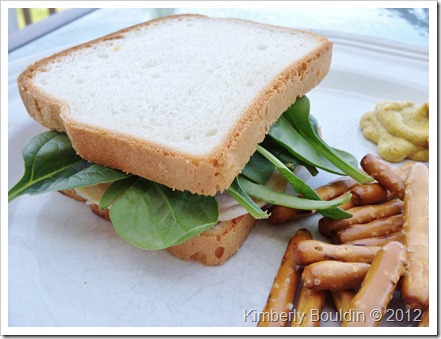 The new soft bread & buns hit the market earlier this month.  More information from Kinnikinnick:
While many gluten free breads are dense and less than palatable, Kinnikinnick's new soft bread is baked fresh and quick frozen, so it is soft and moist once thawed – no toaster required!

The result of nearly a year of research and development, Kinnikinnick's new soft bread formulations were developed to offer consumers the most appealing combination of taste and texture currently available in the gluten free bread category. In addition to being gluten free, Kinnikinnick's new soft bread is also dairy free, nut free and certified OU Kosher, making it ideal for those with special dietary needs.

With a nice rise like traditional bread, Kinnikinnick's new soft bread is made with no artificial preservatives, colors, or flavors; is fortified with five essential nutrients; contains at least five grams of fiber per serving; zero cholesterol; and lower calories making it one of the most nutritionally sound gluten free breads on the market today.

The soft bread line will be available at select natural and mainstream grocery stores throughout the U.S. and Canada this March, and is currently available for purchase via www.kinnikinnick.com. The line's new compelling package contains 25% more product than other gluten free bread alternatives (16 slices in a loaf compared to 12!), features a gluten free certification logo that indicates the product is tested and contains less than 5ppm of gluten, and highlights a smart phone scan code enabling consumers to immediately access information while in the store. The SRP is $4.99 for the sliced bread and $4.59 for the hamburger and hot dog buns, comparably less than other gluten free breads on the market.
I couldn't wait to dig into the new products!  I love that they don't need to be toasted!  Jon had a couple of hot dogs on the new buns & really liked them.  I had a Sunshine burger on the hamburger buns and plan on using them for BBQ pulled pork this weekend.  The sandwich bread is pretty phenomenal!  It is bigger than your typical loaf of gluten-free bread, though I wouldn't say the slices are "normal bread" size.  The flavor & texture is fabulous!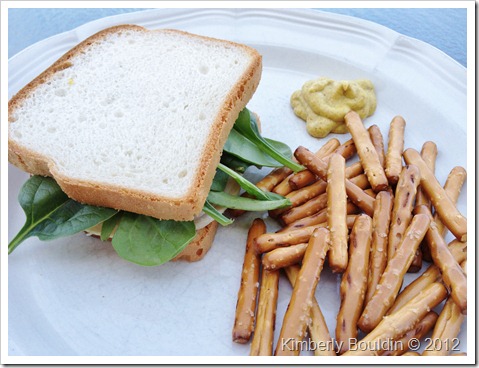 I am loving the gluten-free bread that has been hitting the market recently – I don't think there has been one that I haven't liked!!  This is quite a difference from when I first started the diet over 6 years ago and good, pre-packaged bread was virtually impossible to find and if you did find it, it had to be toasted.
To see where you can find the new soft bread and buns close to you, click here.  The bread is also available through the Kinnikinnick website and shipping rates are a flat $10.00. Have you tried the new soft bread & buns from Kinnikinnick?  What did you think?
***These products were sent to us free of charge for review purposes.  The opinions stated here are mine and have not been influenced by anyone or anything. 
---
Don't forget to enter my giveaway to win a copy of Elizabeth Gordon's new cookbook!