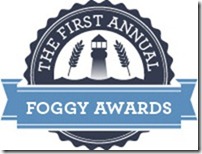 (source)
The FOGGY (free of gluten) awards are given to those that shine light on the Celiac and Gluten-Free Community.
Voting has already started and goes through April 30, 2012.  Winners will be announced on May 1, 2012, which also happens to be the start of Celiac Awareness Month!  You can see the 2012 Nominees here.
Make sure to pay special attention to the "Top 40 Under 40" category, as yours truly was nominated along with some pretty wonderful people.  I am honored to be considered among the nominees and would love your vote!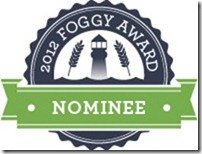 So, don't waste any time!  Head over and place your vote now!  You can vote once a day!  🙂