April is National Grilled Cheese Month!  I remember eating grilled cheese sandwiches as a young child (maybe 4 or 5 years old) on a regular basis.  Nothing warms you up quicker than a hot sandwich on a chilly day.  My mom used to make our sandwiches with grilled onions on them.  There was nothing like biting into a gooey cheese sandwich with the slight crunch of the perfectly grilled onion on it.  Sadly I can't eat onions these days, but I can still eat grilled cheese sandwiches.  I knew I would have fun with this challenge to come up with a fun grilled cheese sandwich using Udi's gluten-free bread and Horizon Organic cheese.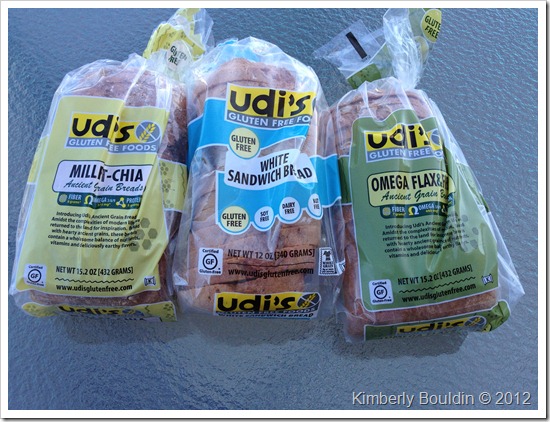 I chose to design my grilled cheese with the Millet-Chia bread.  I love the texture of this bread and it has great nutritional stats, too!  Then I set out to combine some of my favorite ingredients – sundried tomatoes, cheddar cheese and goat cheese.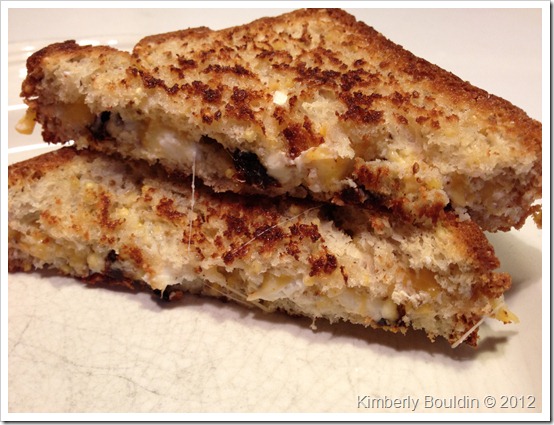 Grown Up Grilled Cheese

1.  Heat frying pan on the stove over medium heat.

2.  Spread bread with coconut spread or butter and place one slice in pan.

3.  Pile cheddar cheese, sundried tomatoes and goat cheese on top of bread and finally top with second slice of bread.

4.  Flip sandwich over to evenly brown on the other side.

5.  Slice & enjoy!
This sandwich is the perfect pairing for a hot bowl of tomato soup!  I need to keep in mind that just because I am all grown up doesn't mean I still can't relive parts of my childhood for a meal or two, even if it is sort of in a grown up way.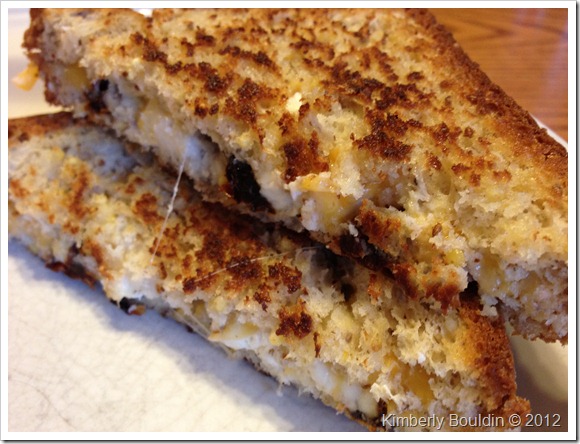 I would like to send out a "Thank you" to Udi's gluten-free and Horizon Organic dairy for the complimentary samples to create my Grown Up Grilled Cheese experience!