The 85th Academy Awards are tonight and what better way to enjoy the evening than with some fun gluten-free appetizers? Glutino recently introduced Gluten-Free Sea Salt Crackers that make a great base for many appetizer combinations.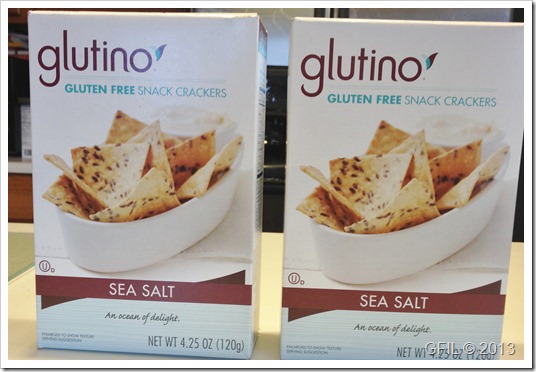 These crackers are awesome straight out of the box, but the Oscars are a time to get dressed up, so dress up your gluten-free crackers with this mouth-watering recipe.
Easee Capresee Piecee

Ingredients:

Fresh mozzarella cheese, cut into bite-size slices
Cherry tomato halves
Fresh basil leaves
Olive oil
Kosher salt
Balsamic vinegar
Glutino Gluten-Free Snack Crackers

Instructions:

On a Glutino Gluten-Free Snack Cracker, stack a slice of mozzarella, a basil leaf, a cherry tomato half and a blip of olive oil, a flick of Kosher salt and a smirk of balsamic.

Check out some other Oscar-worthy snacks from Glutino.

*Recipe courtesy of Glutino.
I can't believe I am going to admit this, but I haven't seen any of the movies that are mentioned on the list except for a few in the Animated Feature Films category.  What does that tell you about my movie companion?  Yes, she is 10 years old.  Of the movies that are mentioned in that category, I would say "Wreck it Ralph" gets my vote (we have seen "Brave" and "ParaNorman" too).  That being said, there are quite a few on the list that I would like to see, such as Argo, Silver Linings Playbook, Lincoln and Zero Dark Thirty. 
Do you plan on watching the Oscars tonight?  Have you seen any of the movies on the list?
---
Only 2 more days to enter to win a great gluten-free package from the Almond Board of California! 
*The crackers mentioned in this blog post were sent to me free of charge for the purpose of sharing this recipe and my thoughts.  The thoughts and opinions shared on this blog are mine and have not been influenced by anyone or anything.