It is just about a month now until my first of six half marathons in 2013.  I have settled into a good training routine and have tweaked some numbers pertaining to my heart rate zones to help ensure I am recovering properly between my workouts.  There are a couple of key components to my recovery routine: proper fuel and Zensah Compression Leg Sleeves.
I have been using the Zensah Compression Leg Sleeves for several years and just recently became a Zensah Ambassador to help spread the word about their awesome products and the benefits of compression attire. My most recent Zensah obsession is the Ultra Compression Leg Sleeves.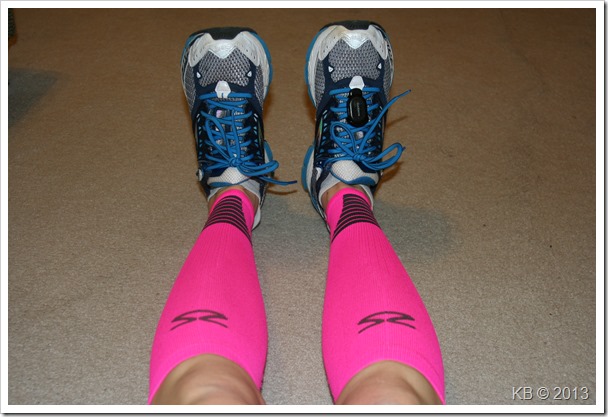 Aside from the sleeves being my favorite color, these puppies have really helped loosen up my calves over the past few weeks.  Once my long run mileage exceeds 8 or 9 miles, I put the sleeves on immediately following my run and leave them on all day and overnight as a preventative measure.  If I can't wear them all day, I make sure to put them on before I go to bed.  If there is a time when I am experiencing an acute issue, I will wear the sleeves during my runs.  Tight calves, at least for me, seem to lead to my plantar fasciitis acting up, among other things.  Since I have started to attend Good Form & Running clinics on Tuesdays, my calves have been a little tighter and more sore.  I am sure this is due to an additional focus of landing mid-foot and a lot less heel striking and in concentrated doses on numerous running drills that never cease to make me look like a fool.
The benefits of Zensah Ultra Compression Sleeves:
High level of compression for maximum blood flow
Shin and calf support
Muscle stabilization to help prevent injuries
Increased muscle response and performance
Decreased muscle recovery time
Moisture wicking and anti-microbial

About the Product

Zensah's Ultra Compression Leg Sleeves were created to give athletes a higher level of compression. Whether for runners, cyclists, or basketball players, the Zensah Ultra Compression Leg Sleeves provide athletes with increased performance and decreased recovery time.
Made in Italy of innovative Zensah fabric (a blend of Polyamide and Elastine), the Zensah Ultra Compression Leg Sleeves are designed to last.
Using the Ultra Compression Leg Sleeves for running helps to prevent the micro-tears of the muscle. Athletes are also able to use the Ultra Compression Leg Sleeves for cycling, as the footless design ensures they fit perfect with the today's most popular cycling shoes.
Do you wear compression sleeves?  Do you suffer from tight calves or shin splints?
---
The other recovery key for me is proper recovery fuel.  This my my latest protein bar obsession: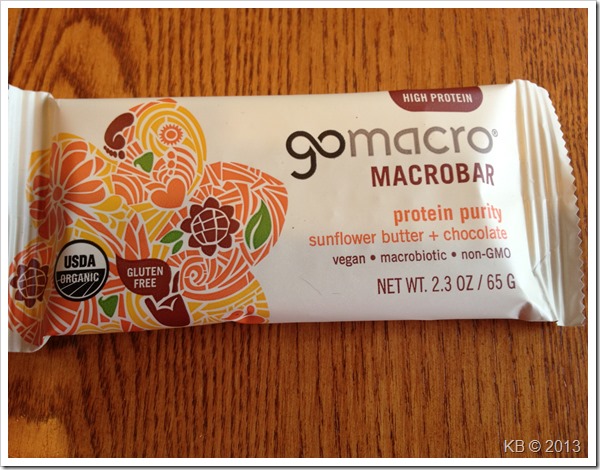 Yes, it is as good as it sounds.  I have tried only one other version of MarcoBar and really enjoyed it, so when I found this Sunflower + Chocolate Protein Purity bar, I figured I would fall in love. The bar is…USDA Organic, Gluten Free Certified, Non-GMO Verified, Dairy Free, Soy Free and Nut Free. Nutritional Stats:
Calories: 260

Fat: 9 grams

Protein: 10 grams

Fiber: 1 gram

Iron: 25% <—Another very important factor for me having suffered periods of anemia and/or low iron stores (ferritin)
Have you tried any of the MacroBar varieties?  What is your go-to protein bar or recovery fuel?
---
Don't forget to head over to read more about why I am running the Cap City Half Marathon this year.  While you are there, donate at least $5 and be entered to win a gluten-free box with over $50 worth of goodies inside!
*I am proud to be a part of the Zensah ambassador program. The Zensah products mentioned in this blog post were sent to me free of charge for review purposes. The thoughts and opinions shared here are mine and have not been influenced by anyone or anything.