If you have been reading my blog for any period of time, you know I love my salads. I eat small spinach salads with lunch and then a larger salad with dinner or sometimes as my dinner.  My dinner salads are more than just lettuce and a few extra veggies tossed in – I love to add in all kinds of mix-ins for new flavor combinations. 
organicgirl good clean greens offers a wide variety of fresh, crisp salad or cooking greens.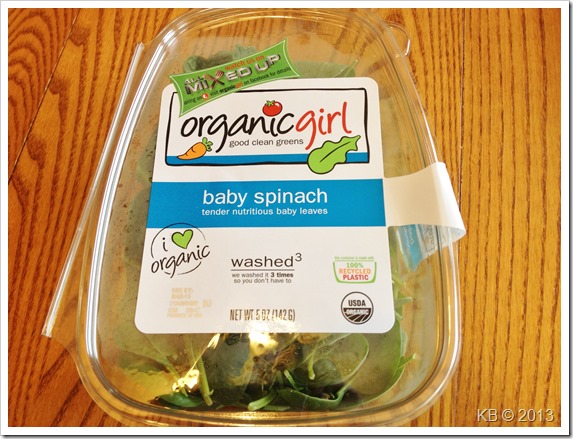 Ah, salad. Crisp, fresh, green, wholesome, tasty – when it's done right. At organicgirl®, that means no synthetic pesticides, and it means growing and selecting only the very best quality produce.

We always wash our salad greens three times before we put them in a package. That's what "washed3" means on our label.

And speed to your store is one of our special obsessions. We're fanatics about freshness, and we want you to enjoy a fresh salad the day you buy one of our salads, and we want it to still be fresh the next day.

At organicgirl®, we offer a full line of baby greens in our earth-friendly 100% recycled plastic clamshells. We also offer mature romaine-based salads, which are crisp and delicious. So enjoy a great salad!
Look how delicate and tender these salad greens are…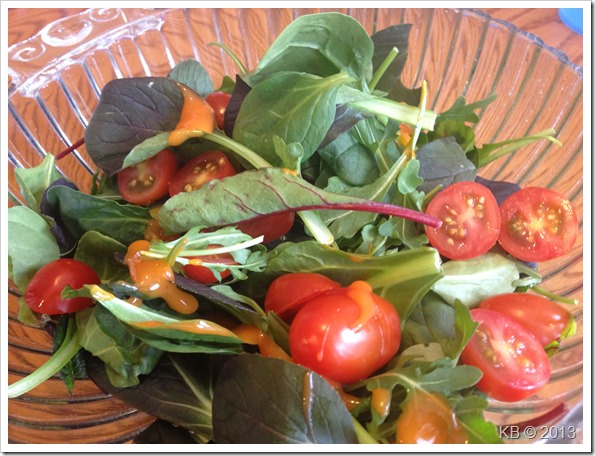 Three of organicgirl products will be featured with organicgirl founder Margaret Scattini on Lifetime's "All Mixed Up," on the following dates: March 15th, March 22nd & March 29th – re-airing in April.  Those three products are:
SuperGreens! – baby red chard, baby tat soi, baby spinach, baby green swiss chard, baby arugula

i heart baby kale – baby kale, tango, baby spinach, baby green chard, green romaine, baby green oakleaf lettuce. ingredients may vary by season.

baby spinach – organic baby spinach leaves
I loved each and every one of the organicgirl products I was sent to sample.  I believe I have a new favorite – i heart baby kale!  WOW!  I have never had kale that was so tender and light!  If you haven't tried organicgirl good clean greens, check to see where you can find the products near you, but don't forget to get a $1.00 off coupon here first. 
If you are looking for some inspiration on what to do with organicgirl good clean greens, check out their impressive Pinterest page.  I can open the clamshell container and eat the greens by the handful, but I should exercise some restraint and make one of the recipes like these Yummy quinoa and kale patties.  *Not all recipes on this page are gluten-free, so make sure to check the ingredients thoroughly.
Also, a little inside-scoop – organicgirl will be hosting an "All Mixed Up" Trivia game on its Facebook Page beginning April 1st.
*The products mentioned in this post were sent to me free of charge for review purposes.  All thoughts and opinions shared here are my own.
---
Make sure to check out my review of
Little Soya
Soy Sauce and
enter to win 1 of 3 giveaway boxes!