Big news today!  Rudi's Gluten-Free just announced a super cool Gluten-Free "Happy Camper" Facebook contest.  Check this out:
This May, in celebration of National Celiac Awareness Month,  Rudi's Gluten-Free fans are encouraged to submit a 200-word essay from their child explaining what attending a gluten-free summer camp would mean to them. Based on the essays, 10 lucky kiddos (ages 8-17) will win a week-long gluten-free camp experience, including travel, courtesy of Rudi's Gluten-Free Bakery.

*Hurry and get your entry in…the first 250 eligible entries receive a BPA-free Gluten-Free Happy Camper water bottle!
Pretty cool, huh?  Did you attend sleepaway camp as a kid?  I didn't over the summer, but my 6th grade class went on a 3-day camping adventures to Stokes State Park when we lived in New Jersey.  We went in late fall and stayed in cabins, much like I envisioned summer camp being, but much colder!
---
As if that isn't cool enough, Rudi's Gluten-Free has generously offered to give one lucky reader a Summer BBQ Picnic package valued at $100!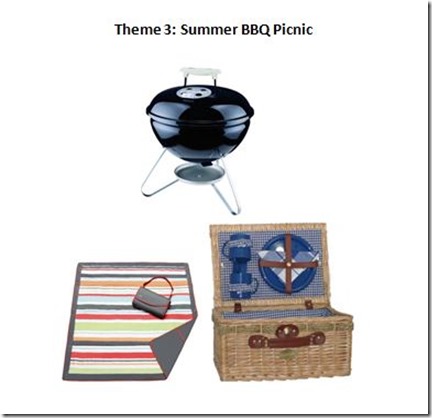 Awesome, huh?  The package includes the above items, including the picnic basket and grill!  The grill looks perfect for grilling hot dogs and burgers or pizza on Rudi's Gluten-Free buns or crust.  If burgers, dogs and grilled pizza aren't your thing, pack your gluten-free sandwiches made on Rudi's new "Soft & Fluffy" bread in your brand new picnic basket!  Click here for $1.00 off coupon for Rudi's Gluten-Free products.
All you have to do to enter to win the Summer BBQ Picnic package is follow the directions in the Rafflecopter box below. 
*This giveaway is being sponsored by Rudi's Gluten-Free.  The thoughts and opinions expressed in this post, or on this blog, are mine and have not been influenced by anyone or anything.