First week of summer vacation is in the books!  Well, three days to be exact.  Last day of school was last Tuesday.  We went to the pool on Wednesday and got the sunburn out of the way.  Thursday we went to see the movie, "Epic".  I really liked it, but Hannah said it was a typical kids' movie and it was too predictable.  She is at that age where she is really between kid movies and the PG-13 movies.  The weekend looked a lot like this: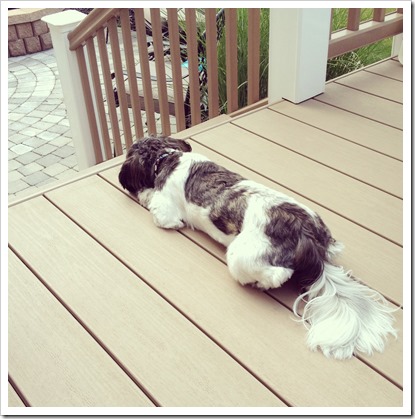 ---
Weekly Menu
Monday – Rotisserie chicken, baked potato, roasted broccoli and salad
Tuesday – Taco salad w/ blue tortilla chips
Wednesday – Thai Chile salmon, coconut baked brown rice, zucchini and salad
Thursday – BBQ pulled pork sandwiches, Boulder Canyon potato chips and salad
Friday – Make your own pizza and salad
Saturday – Graduation party
---
Weekly Recap
Don't forget to enter the Boulder Canyon giveaway to win a free bag of chips!
Rudi's Gluten-Free launches a Facebook recipe contest!
Red Apple Lipstick voted best GF cosmetics brand by GFREEK!
Blue Ice Vodka is the first to carry the gluten-free label!
Have a great week!
Kim