Today is National Peanut Butter and Jelly Day. Hannah told me that I was only saying that because I eat PB & J daily, but while that may be true, today is definitely the right day. I wasted no time preparing my lunch and getting down to business.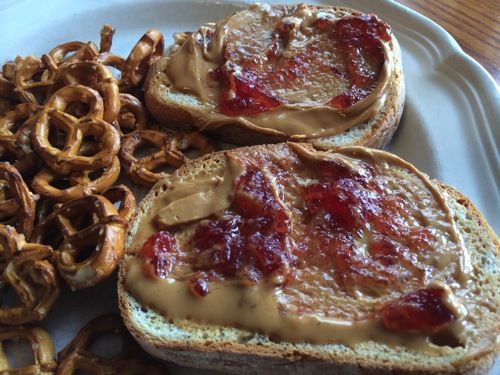 Udi's Gluten-Free Whole Grain Bread (the large version purchased at Costco), Skippy Natural Peanut Butter and Smucker's Simply Fruit Strawberry with a side of Snyder's Gluten-Free Pretzel Twists.You don't have to be a kid to enjoy PB & J.
Did you celebrate National PB & J Day today?
*PS…Don't forget to enter to win the Tyson Gluten-Free Chicken Nuggets and Chicken Breast Strips giveaway!