Late last week I discovered Kashi now had two cereals that are gluten-free. I quickly put them both on my grocery list so I could sample and review for you guys. When I was at Meijer on Maxtown Rd. yesterday, I spotted the Kashi Indigo Morning cereal.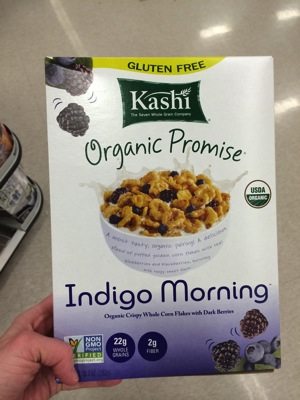 I couldn't wait to dig into this for Monday morning breakfast. While Mondays are usually my day off, they are usually busy and there is nothing like a bowl full of yumminess to help shake off the "Mondays".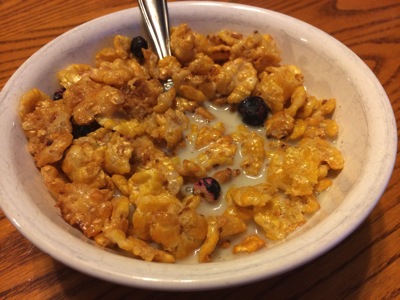 I poured some Silk Vanilla Almondmilk + Protein & Fiber over the Indigo Morning cereal. I can't begin to explain how much I like this cereal!  Crunchy with berries and just a kiss of sweetness.  
What is your favorite gluten-free cereal?