I can't believe it has been over 6 years since I first reviewed Zing Bars. Zing Bars have now added a 100-calorie bar that is perfect for snacking, dessert, or packing in your school lunch boxes. I received complementary samples to review here on the blog a couple of months back. The smaller size is perfect for smaller children, to hold you over until your next meal, or satisfy a sweet tooth in place of a candy bar.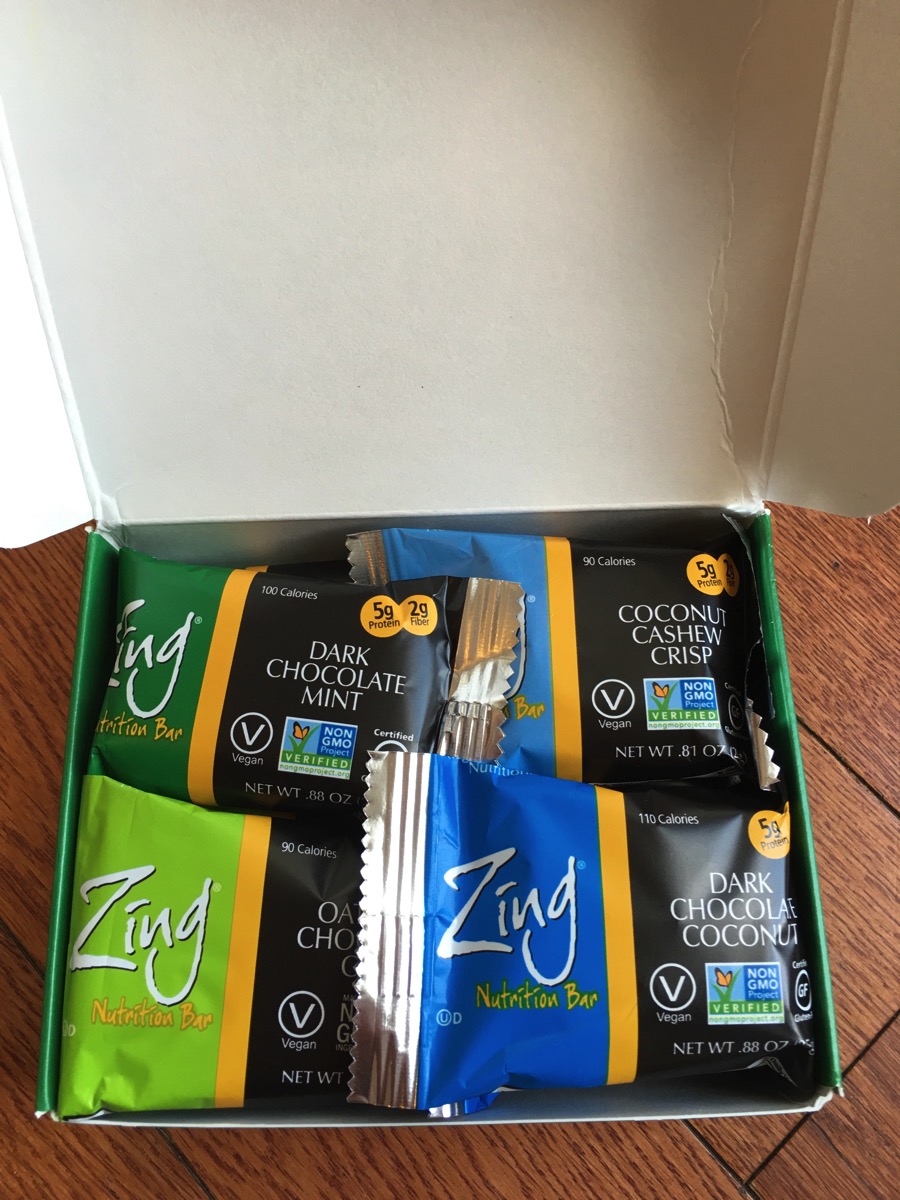 More about Zing Bars:
Zing's 'clean energy' snacks are not the typical nutrition bar.  The nutrition and energy bar industry was originally founded to address the needs of athletes.   These recipes relied on high glycemic carbs that could be burned quickly by athletes during exercise.    Zing has reformulated the nutrition bar recipe for real people, not athletes. The Zing formula is deeply rooted in 'nutrition science' around blood sugar— by turning the calories regular people eat into useable energy without the spikes and crashes, the low energy, the cravings, and the buildup of body fat.  All Zing Bars are wheat and soy free, gluten-free and kosher-certified. Nine of the twelve SKUs are Vegan and verified non-GMO.

Known for their great taste, Zing Bars have a nut or seed butter base and contain real dark chocolate, as opposed to the more commonly used compound chocolates. The new 22g-25g mini Zing Bars have between 90 and 110 calories each and come in six popular flavors: Peanut Butter Chocolate Chip, Dark Chocolate Coconut, Coconut Cashew Crisp, Dark Chocolate Peanut Butter, Dark Chocolate Mint and Oatmeal Chocolate Chip.
There isn't a variety of Zing Bars that I didn't like. I am a huge fan of chocolate, so I am loving the dairy-free/vegan chocolate bars! I think my favorite is the Dark Chocolate Mint or the Coconut Cashew Crisp. 
Zing Bars mini are sold in packages of 6 or 18 and are roughly $1.29/each. Look for the bars in select stores across the US or shop online. 
If you haven't had a chance to try Zing Bars, put them on your grocery list today!