It was just a couple of weeks ago when I found out that General Mills added a new variety to their Chex cereal line-up. The new variety is….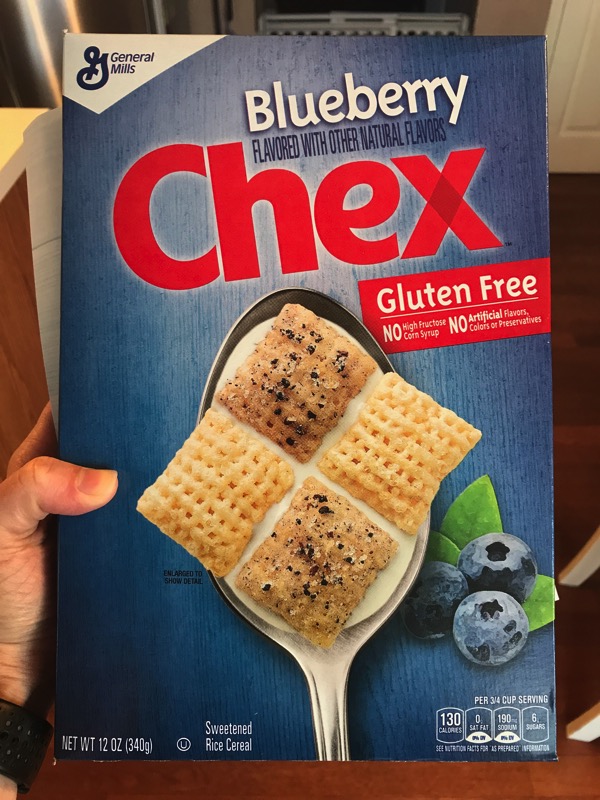 I was excited about the new Blueberry Chex because I am a huge fan of anything blueberry. I don't eat a lot of breakfast cereal, but it is nice to know that there are more and more gluten-free options available every day. I didn't waste anytime breaking open this box and eating a few handfuls of cereal. Very blueberry-y! Kind of sweet for my taste, but excellent with some unsweetened almond milk and fresh blueberries to dilute the sugar a bit. Surprisingly each serving only has 6 grams of sugar, which is less than I expected after tasting the cereal.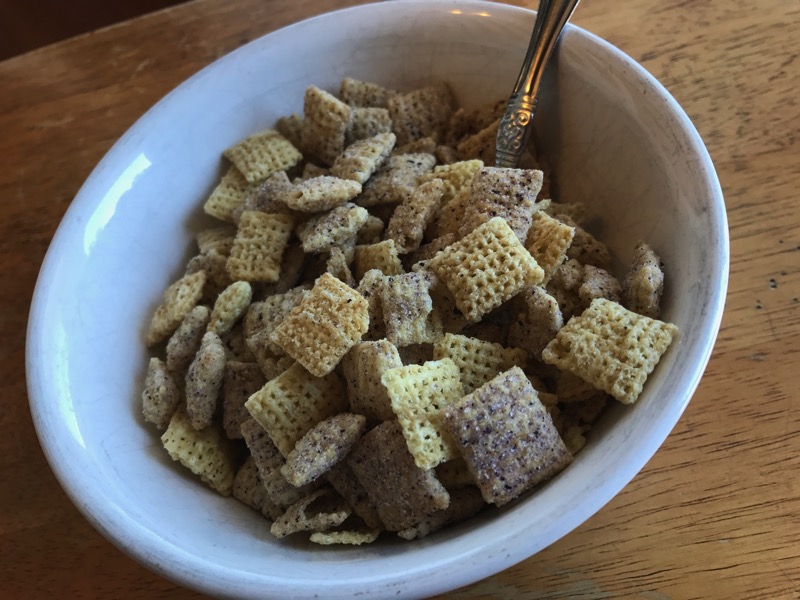 Check out the recipe below for a fun twist on an old classic. 
Blueberry-Lemon Muddy Buddies
Ingredients
1 box Chex™ blueberry flavored cereal
1 1/4 cups white vanilla baking chips
1/4 cup butter or margarine
4 teaspoons grated lemon peel
2 tablespoons fresh lemon juice
2 cups powered sugar
Steps
In large bowl, place cereal.
In small microwavable bowl, microwave baking chips, butter, lemon peel and lemon juice uncovered on High 1 minute 30 seconds, stirring every 30 seconds, until melted and smooth. Pour lemon mixture over cereal; stir until evenly coated.
Pour into 2-gallon resealable food-storage plastic bag. Add powdered sugar. Seal bag; gently shake until well coated. Spread evenly on parchment paper or waxed paper. Cool completely, about 30 minutes. Store in airtight container.
Tips
Cooking gluten-free? Always read the labels to make sure each recipe ingredient is gluten free. Products and ingredient sources can change.To make ahead or for crispier Muddy Buddies™ omit butter.
*This box of cereal was sent to me free of charge for review purposes. The thoughts and opinions shared here are mine and have not been influenced by anyone or anything.