Hope you all had a nice weekend!  We had family over on Saturday to celebrate Mother's Day and Sunday was spent with my mom and daughter shopping and having lunch.  While I am on the topic of lunch, make sure to read this post about my latest visit to Jason's Deli.  What a wonderful experience that included purchasing the large slice version of Udi's Gluten-Free Whole Grain bread.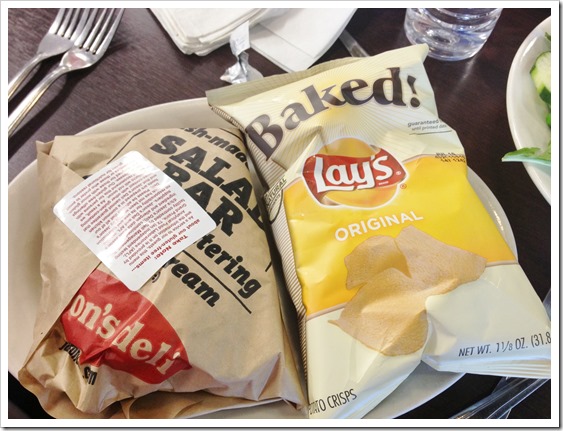 ---
What's for dinner?
Monday – Leftover Yohan Pizza from Mother's Day
Tuesday – Rotisserie chicken stir-fry with coconut baked brown rice, sugar snap peas and salad
Wednesday – Spaghetti with marinutta sauce and salad
Thursday – Breakfast for dinner and fruit salad
Friday – Make your own pizza and salad
Saturday – Take-out
---
Weekly Recap
Don't forget to enter to win the new UP from Jawbone in my Health & Fitness Motivation Giveaway.
Recipe: Nutella Nut Butter Muffins
Review: Tate's Bakeshop Cookies & Brownies
Review: Pamela's Oatmeal Cookie Mix
Schwan's gluten-free options and recipes
Review: Nature's Path Trail Mixer Bars
Have a great week!
Kim