Mornings are busy and breakfast is often hectic.  Whether it is summer time and the kids are running off to various activities, or the kids are in school, most days breakfast needs to be quick.  Udi's Gluten-Free has a number of quick breakfast options that help make mornings a little bit easier.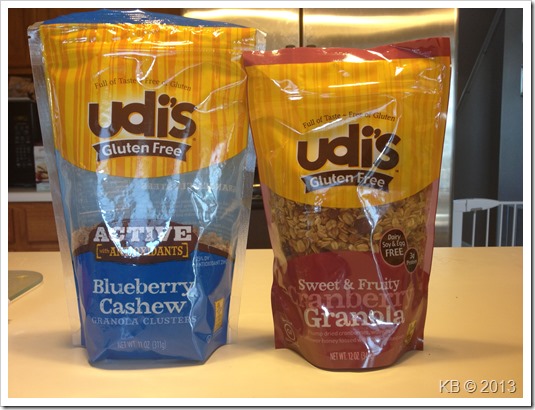 These granolas are easy to sprinkle over Greek yogurt or they taste great on their own with almond milk poured over top.  I love the combination of blueberries and cashews and may have eaten this straight out of the bag.  The Sweet & Fruity variety has just the right amount of sweetness and tastes great over vanilla ice cream.  Okay, you got me, ice cream isn't for breakfast, but who says you can't have granola later in the day?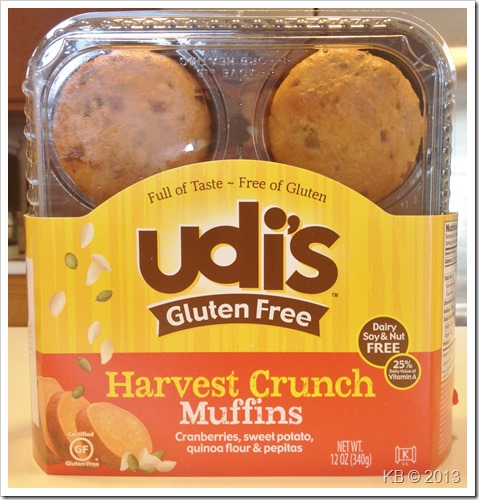 Udi's Gluten-Free offers several different muffin varieties.  The Harvest Crunch is my favorite, while Jon prefers the Double Vanilla, Blueberry, Chocolate or Lemon varieties.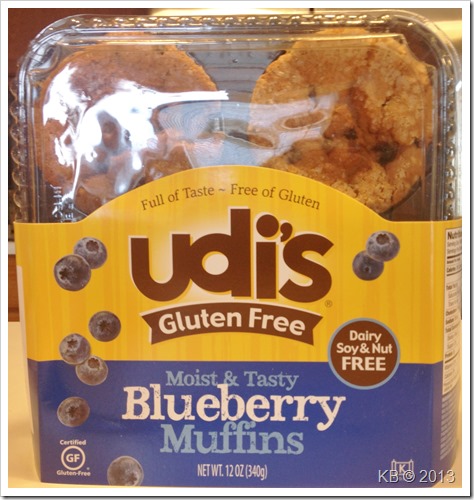 Cinnamon Rolls are a nice treat and Udi's Gluten-Free makes it really easy to enjoy a warm, sweet treat any day of the week.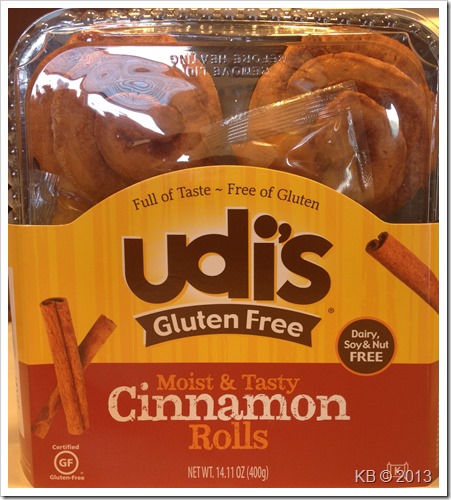 Simply warm in the microwave and drizzle the included icing over the top.  Enjoy!  Both the muffins and cinnamon rolls can be stored in the freezer and taken out the night before to defrost on the counter.  If you forget to take them out, no worries, simply defrost for 15-30 second increments until defrosted to your liking. 
Muffins and Cinnamon Rolls not your thing?  Try one of the awesome Udi's Gluten-Free Bagel varieties.  The bagels are offered in Plain, Whole Grain, Cinnamon Raisin, Mighty and Everything.  My personal favorite is the Mighty, bursting with pumpkin seeds, quinoa and dried cranberries. 
Bagels too filling for breakfast?  Try the Cinnamon Raisin bread topped with peanut butter and jelly.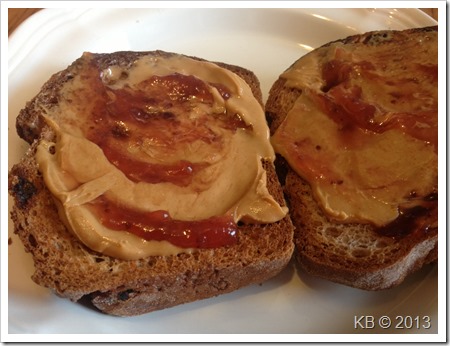 Sleep through your alarm or wake up late?  Grab one of the Udi's Gluten-Free Granola Bars to get something in your stomach as you run out the door.  They really are "Soft n' Chewy"!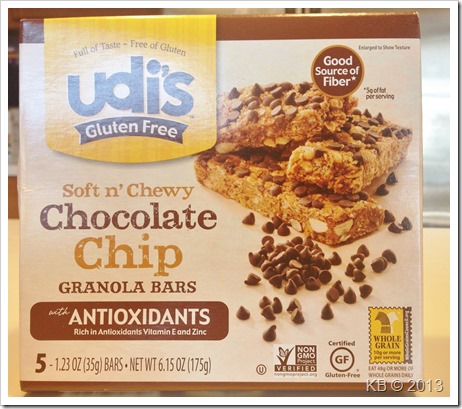 If you have a little more time, use the Udi's Gluten-Free Tortillas to make breakfast quesadillas complete with eggs, bacon and cheese.  They are soft and work well for wraps, too!
There really is no excuse for skipping breakfast, no matter how busy you are.  Breakfast really is the most important meal of the day.  I used to be a breakfast-skipper and I will never go back to those days.  I have so much more energy now and can easily make it through the morning awake and alert.  Udi's Gluten-Free products can be found in health food and mainstream grocery stores across the US or online. 
What is your favorite way to start the day?  Have you tried any of the Udi's Gluten-Free breakfast options mentioned above? 
*The products mentioned in this blog post were sent to me free of charge for review purposes.  The thoughts and opinions shared here are mine and have not been influenced by anyone or anything.