Welcome to December!  It really seems like we lost a week with Thanksgiving being so late this year, didn't it?  Christmas is 3 weeks from Wednesday, which means I better get on the ball.  I still have Christmas cards to design, print and mail, not to mention the shopping list I have to complete! 
I did some of that shopping on Black Friday with my mom and Hannah, though I may have purchased more for myself than for Christmas gifts.  We did enjoy our time together which included an early lunch at California Pizza Kitchen and some amazing gluten-free pizza.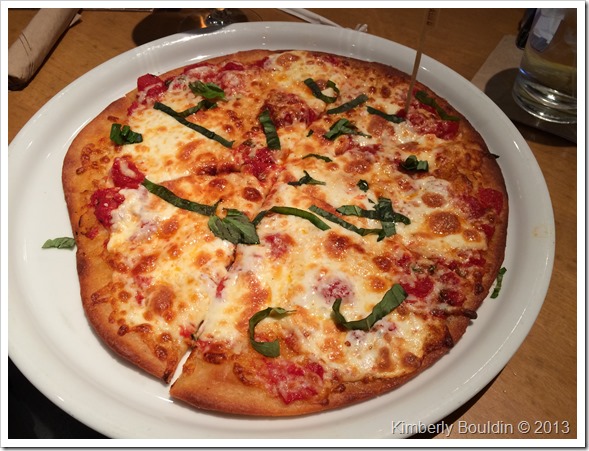 So good! 
---
Monday – Rotisserie chicken, brown rice fettuccine with Alfredo and salad
Tuesday – Soft turkey tacos, corn and salad
Wednesday – Take-out
Thursday – Burgers, sweet potato fries and salad
Friday –Make your own pizza and salad
Saturday – Breakfast for dinner
---
Weekly Recap
Red Apple Lipstick News – Mascara is delayed, but new eye liner debuts
Recipe: Toffee Pecan Pumpkin Pie
Review: Glutenfreeda Instant Oatmeal Cups
Uncle Maddio's Pizza Joint adds more choices to gluten-free menu
Have a great week!
Kim