Yes, it is that time.  Pumpkin season.  That means pumpkin pie, pumpkin bread, pumpkin cookies, pumpkin lattes, pumpkin ice cream & pumpkin oatmeal.  Caribou Coffee has a pumpkin latte that is every bit as good as the one made by the people with the green straws that aren't gluten-free-friendly.  I had my first pumpkin latte just last week and it was phenomenal!  I wanted another later in the week, but it was hot outside & I don't see pumpkin making a good iced latte.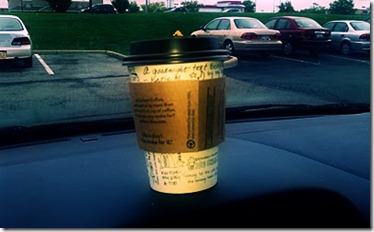 I just checked my pumpkin stash and I have 3 large cans in my pantry!  Score!  I knew stocking up last year was the way to go.  After the shortage, I couldn't risk being without again.  Jon has been begging for banana bread – I think he is going to get pumpkin bread instead.  Perhaps some of this:
Dark chocolate pumpkin loaf.  Enough said.
Or, this:
Pumpkin raisin bread.  A childhood favorite.
Oh, how could I forget, my pumpkin raisin scones!!
Think I have enough pumpkin to make them all?
---
Hannah is recovering nicely from her appendectomy last weekend and went back to school on Thursday.  Phew!  Hopefully we are on the mend now.  This week should be a little calmer & easier to cook.  I also planned a little better for meals, so we should be eating better, too.  It is amazing how long it takes to catch up.
Sunday – Aaron's b-day choice – Lasagna
Monday – Rotisserie chicken, baked potatoes, steamed broccoli & salad
Tuesday – Easy enchilada bake, corn and salad
Wednesday – Inside out burgers, sweet potato puffs, roasted green beans & salad
Thursday – Sweet Thai chile salmon, creamy pumpkin brown rice, roasted beets/carrots & salad
Friday – MYOP with Udi's gluten-free crust and salad
Saturday –  Leftovers or Chipotle
Baking
See the above information!
---
Don't forget to help spread Celiac Awareness by entering the LUNA bar giveaway!  Contest ends tonight!
Kim